Get the first 6 weeks of math warm up for FREE!
Math Warm Up focuses only on number sense and is meant to be done daily. Each math concept builds on one another, so it's a great tool to reinforce number sense from the beginning to the end of the year!
If you are interested in trying out this amazing freebie, you can opt into my newsletter sequence below! You will receive a series of 4 emails on strategies on how to use Math Warm Up in your classroom as well as how to increase number sense with your students. If this seems like something you are interested in, sign up below!
Note you will be getting the first 6 weeks for the beginning of the school year. These skills covered are:
Number recognition 0-5
Counting objects 0-5
Writing numbers 0-5
Using a five frame
Counting in an array
Counting dots on a dice
Missing numbers from 0-5
Once you have seen more of this product, you can certainly purchase the Math Warm Up bundle for the entire year.
Teachers that have purchased the entire bundle are loving Math Warm Up!
"This is awesome! Just what I was looking for as a little reminder of things we have learned!" -Jennifer L.
"So excited that I have this already made! Cannot wait to use it with the kinders! Thank you so much for making and sharing! This resource will save me time and sanity!" -Nicole W.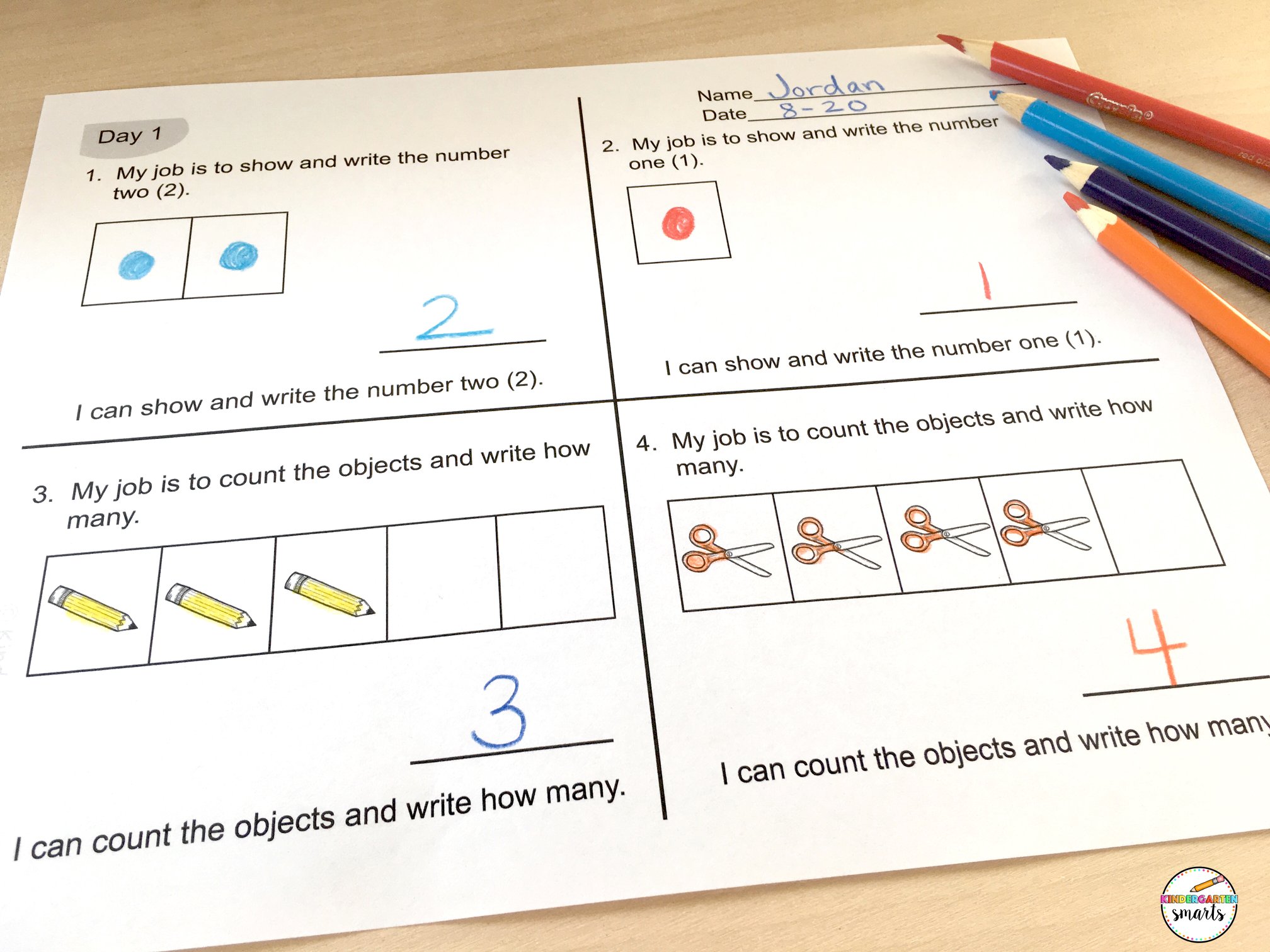 Join the newsletter
Sign up for exclusive freebies and teaching tips here!