Did you know that math can be fun?
Yes, I said it…. MATH + GRADE LEVEL APPROPRIATE ACTIVITIES (aka these Kindergarten Math Worksheets) = FUN!
'Math anxiety' is a real thing. Student's become nervous and shut down when it's time to do math. This starts as early as kindergarten or first grade and can snowball itself into adulthood. It is very important to make learning exciting, so why not start now at the beginning. I have made a list of Kindergarten math worksheets and activities that will keep your students engaged while learning the fundamentals of math at the same time.
1. Use manipulatives.
Using manipulatives is key. Students need ways to represent numbers visually. Math can be such an abstract concept and using these items makes learning so much more concrete. Some of my favorites are Unifix Cubes, Counting Bears, and themed erasers from Target.
2.Use themed Centers
Make learning exciting by using math centers that have a theme. This is a way to also bring in your manipulatives to add some extra flair. Students who use centers like these pictured below are having fun, yet they are learning important skill sets. They are also learning to work independently and self assess.
It's also beneficial because you can use these centers year after year. Simply print in black and white on bright colored paper to save ink and laminate. Every March I pull these centers out of my 'March' file, and I'm ready to go!


3.Pull Small Groups
Just like teachers conduct guided reading groups, it's also important to do guided math groups. I always enjoy grouping my kids according to their math abilities in a small group while the rest of the class is working independently on math centers. This is a time where we can approach learning differently if needed. We do math games, work with manipulatives, and practice our math centers from previous weeks.
---
I always like to give my students extensions to the centers they are working on. These kindergarten math worksheets are perfect for early finishers, assessments, and homework (if you choose to assign that).
Check out my FREEBIE!! These kindergarten math worksheets are a sample from my packet listed above.
CLICK HERE
to download!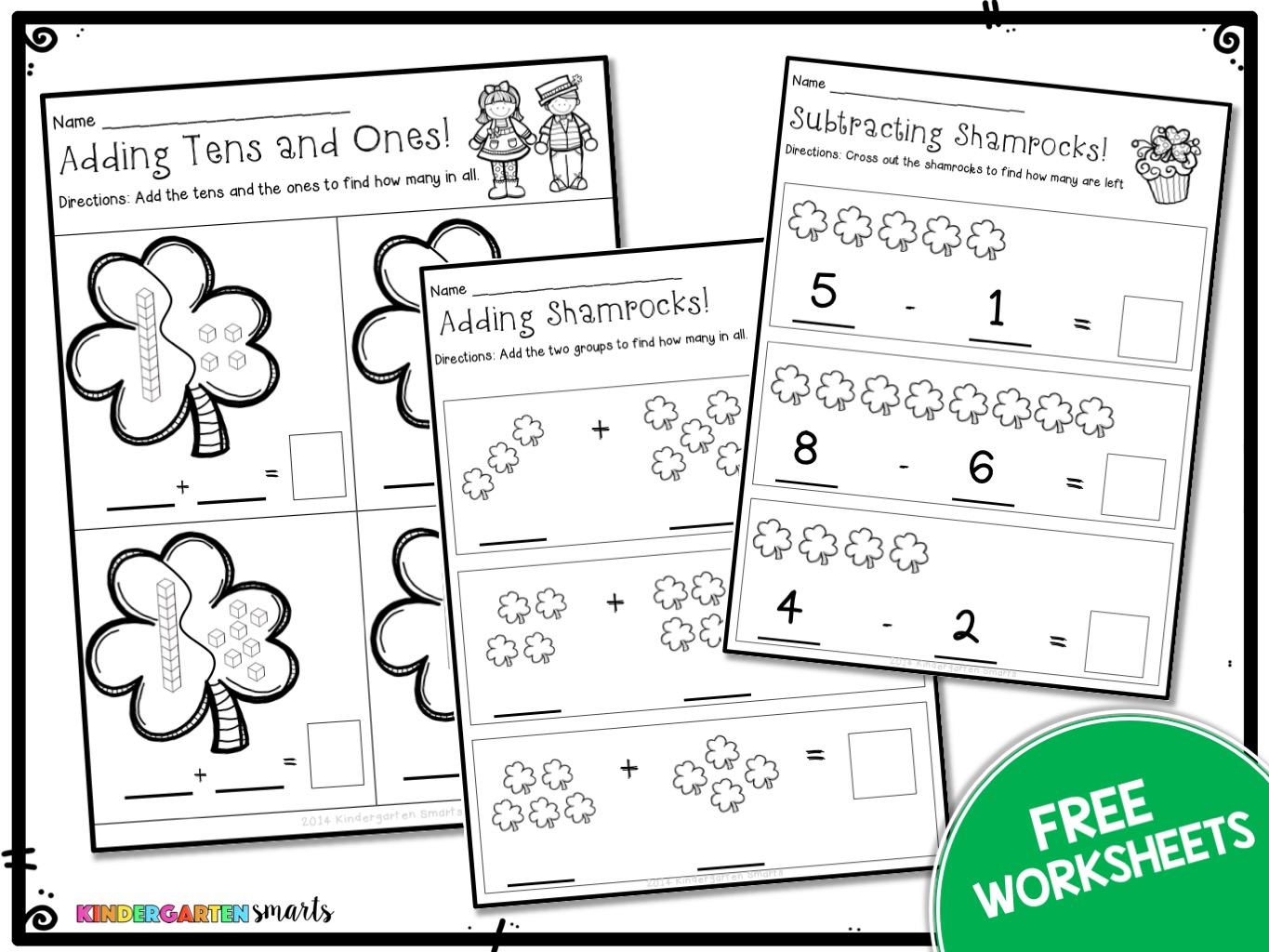 Here is a bonus math FREEBIE! Simply use pennies or some gold coins from the dollar store. How fun is this simple addition center?!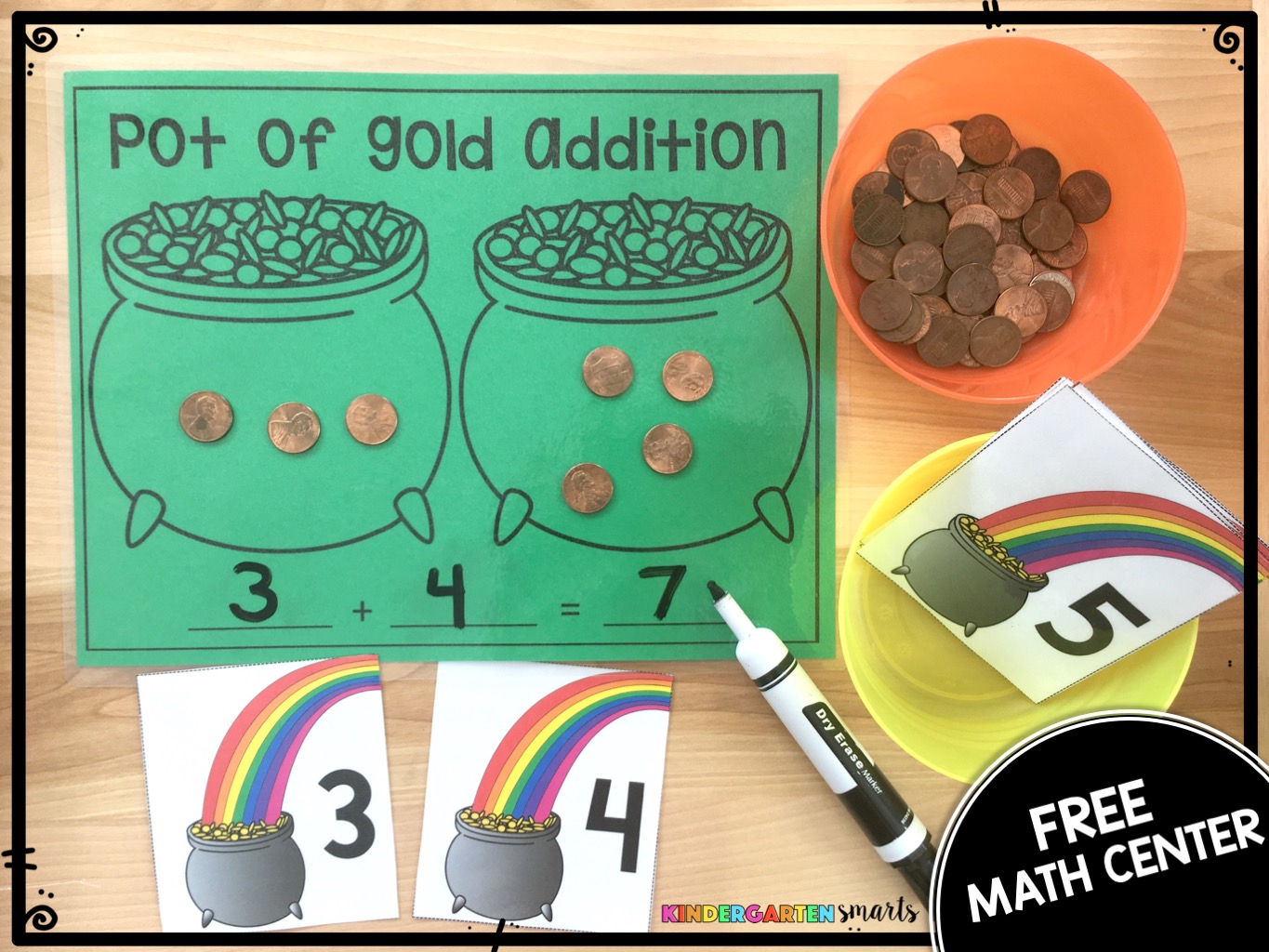 Click here
to grab this for FREE!
Join the newsletter
Sign up for exclusive freebies and teaching tips here!