These Thanksgiving sight word readers are a great way to engage your students this upcoming Thanksgiving. They are differentiated into 3 different books with reading strategies, comprehension worksheets, and printables. All the books are black and white to help you save ink, and the students can color their own books! The teacher prep is SO minimal too! Just print, cut in half, staple, and go! Click here for more info!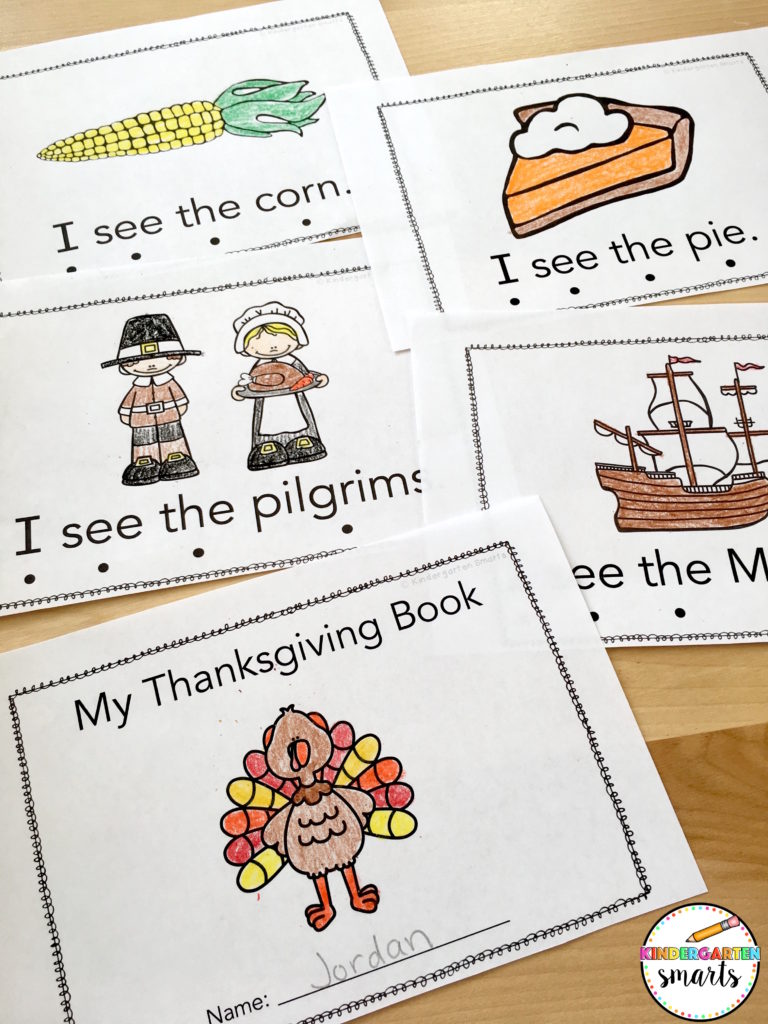 The lines of practice are an important reading strategy that is done before reading the book. It familiarizes students with the key words in the book before diving into it. I make sure to pass these strips out to each student in my reading group and listen in as they read the phrases and sight words. We rotate the papers around quickly so each student has a moment to read each strip.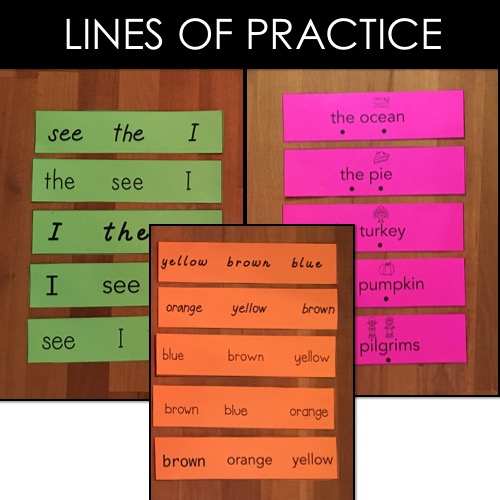 As you can see below, the books are leveled for each reader. They start with simple sentences for those emergent readers and evolve to the high level readers. I made sure to keep the continuity the same so the students don't recognize that their books are different.  Teachers love this feature!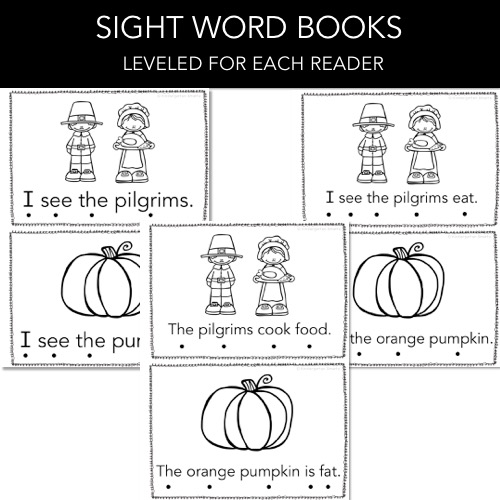 The dots under the words are to help students track the words in the sentence. This is a strategy for beginning readers that is very helpful.
You can find my Thanksgiving Sight Word Books here in my TpT store!
Also make sure to check out this Thanksgiving FREEBIE! It's 3 pages of Thanksgiving fun! Click on my store to download!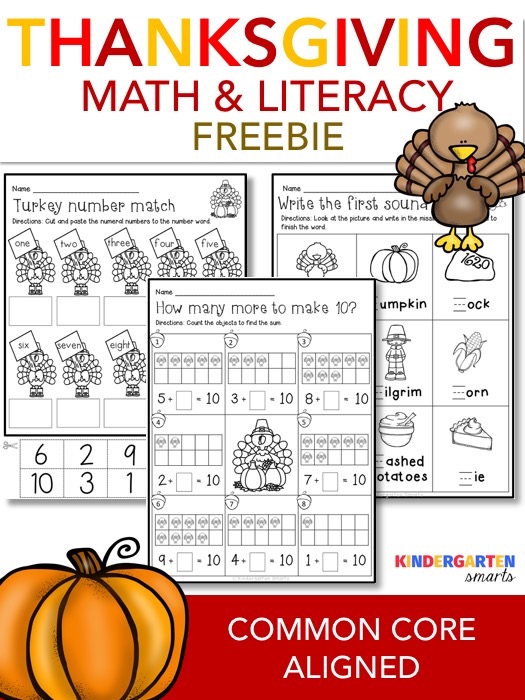 Join the newsletter
Sign up for exclusive freebies and teaching tips here!