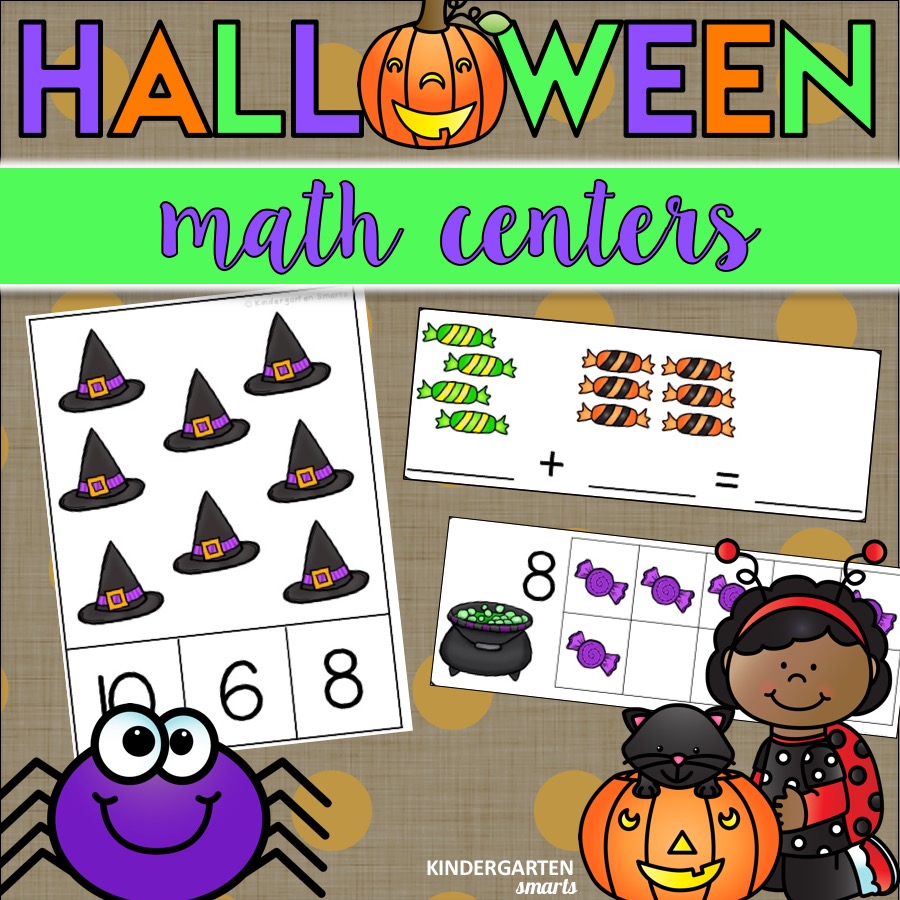 Halloween math worksheets are fun, engaging, and students love them! I love to pick up manipulatives from the Target dollar spot which makes it more entertaining! If you don't have access to Target, I would suggest candy corn or candy pumpkins from the grocery store, or finding things at the dollar store or Michaels. I have also included some printable manipulatives if you need them. Check out some of my examples from this fun Halloween pack!
1. Pumpkin (dice roll) Addition
I used the erasers from the Target dollar spot. You could also use the pumpkin candy from any local grocery store or orange pom poms. If you don't want to purchase pumpkins, I included printable pumpkin counters for you to use. You will need a dice for this center. This center is also included in my Halloween Freebie. (see below)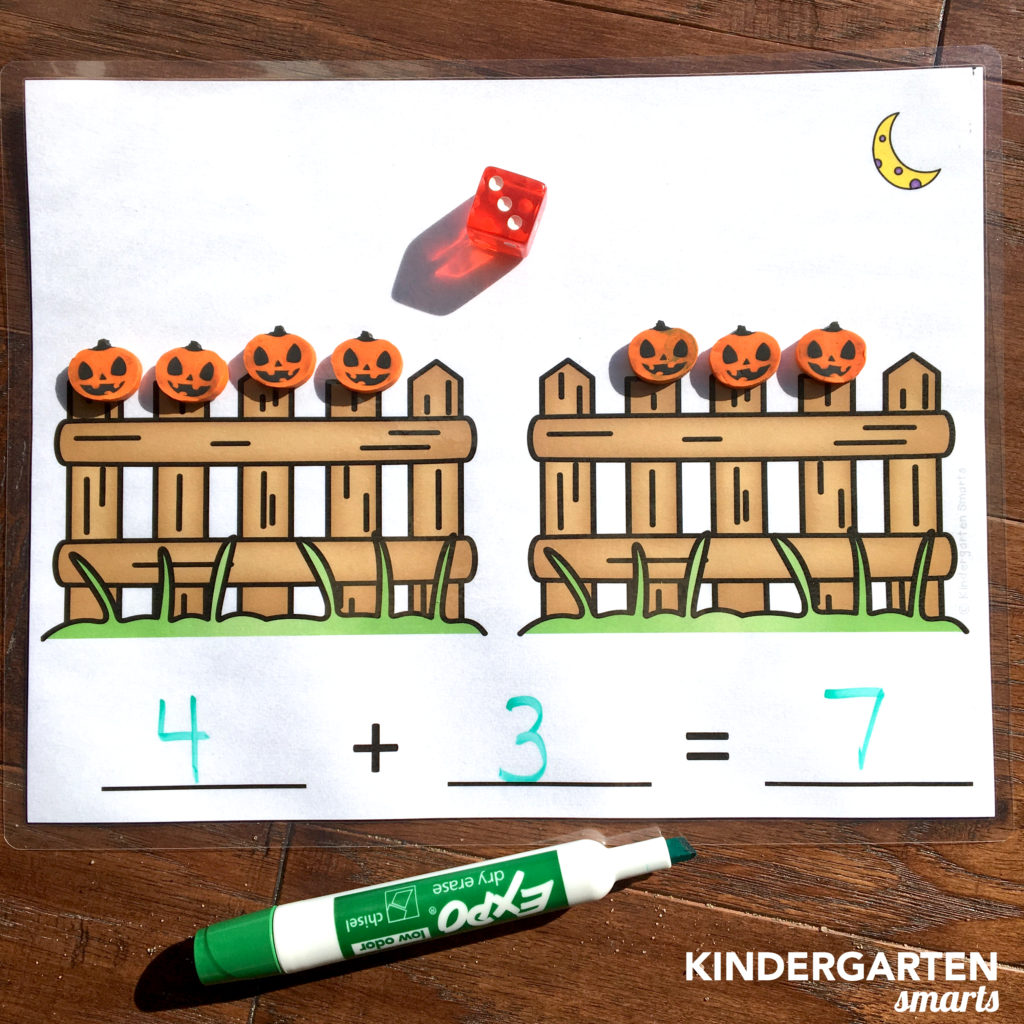 2. How many more to make a number and 10 frames
I used the erasers from the Target dollar spot for this center. How many more to make a certain number goes from numbers 3-20 and the 10 frame 1:1 correspondence center goes from numbers 1-20.
3. Candy addition and missing numbers
Just print and laminate. Students will use a dry erase marker to complete. Missing numbers are from 0-20.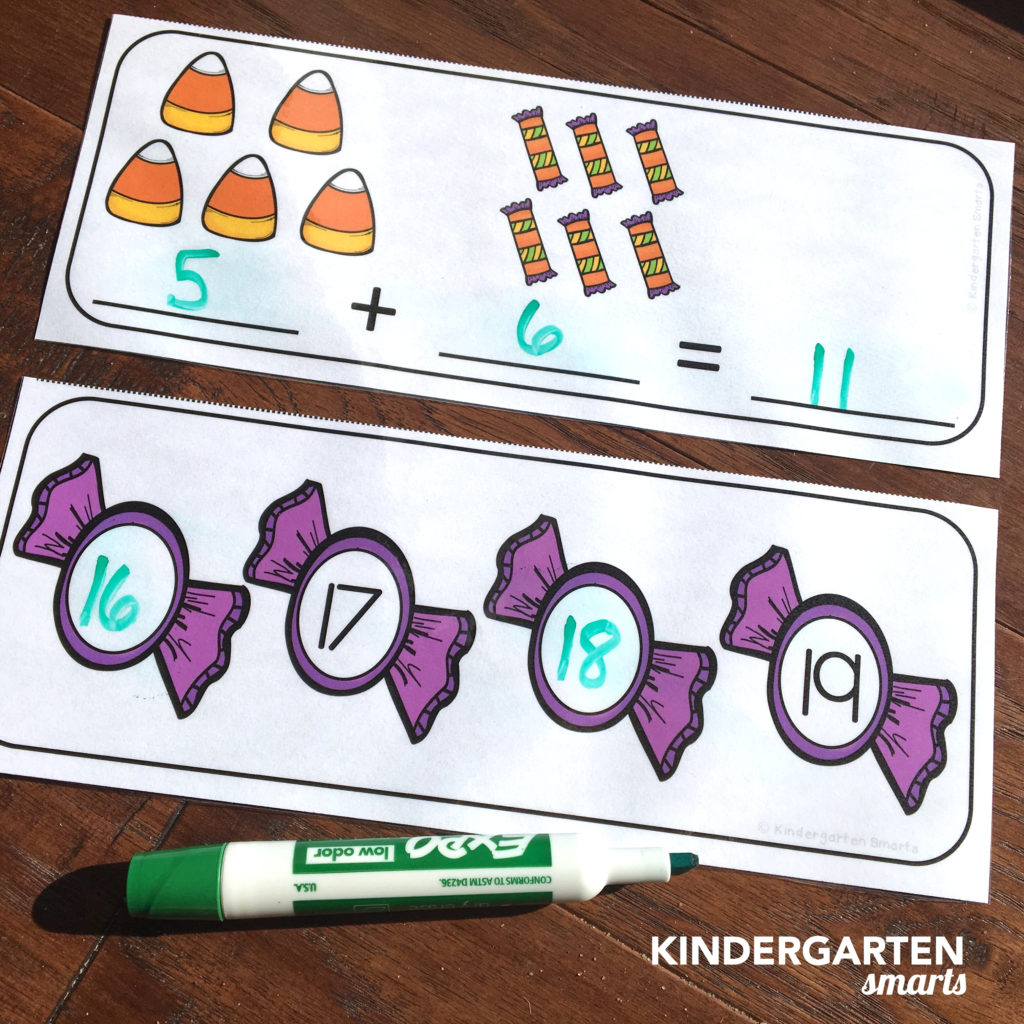 4. Spider counting
I used spider rings and cut the backs off so they would lay flat on the web. You can find those rings pretty much anywhere. I got them in the Halloween section at Target. If you don't want to purchase spider rings, I included printable spider counters for you to use. They come in two different sizes.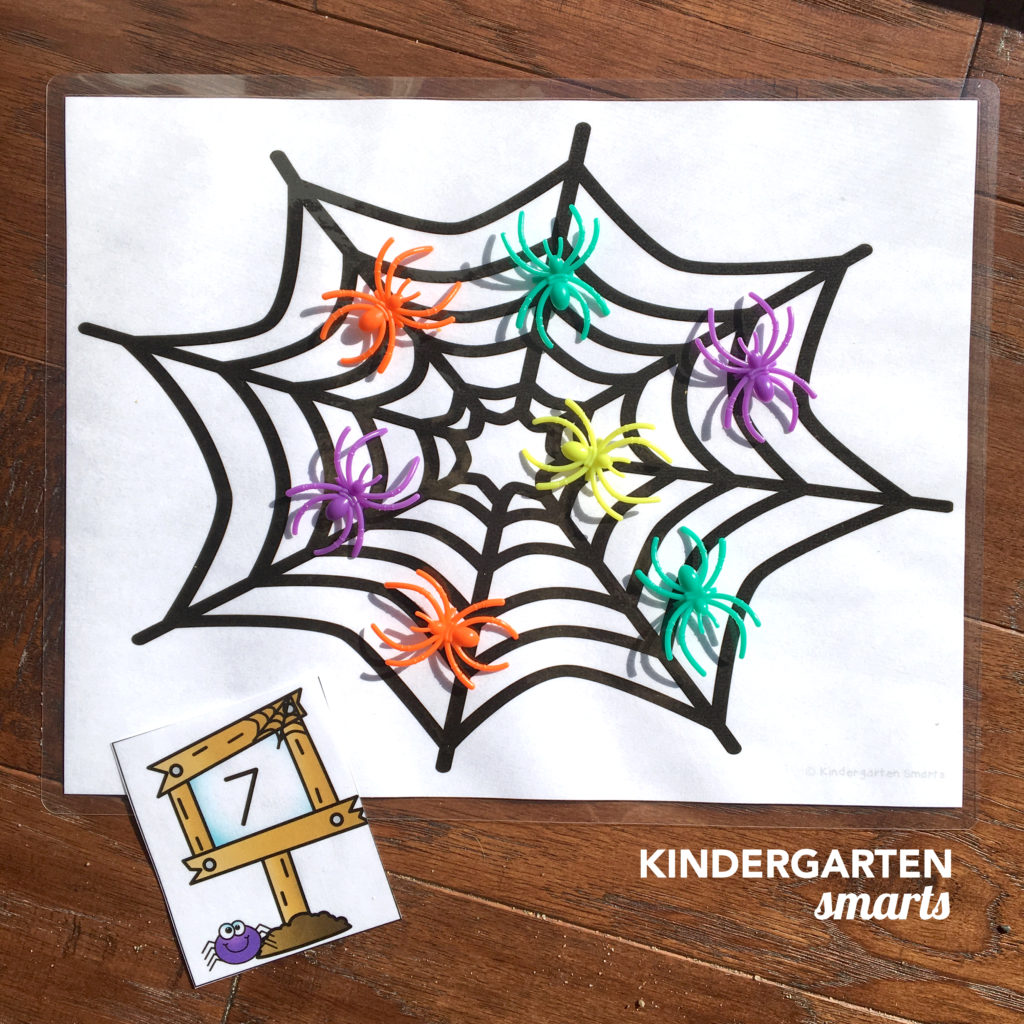 5 and 6. Number match and Counting Arrays
Number matching can be done in a pocket chart. You print the number cards and place them next to the 10 frame card. Counting arrays you will need clothespins, which is great for fine motor!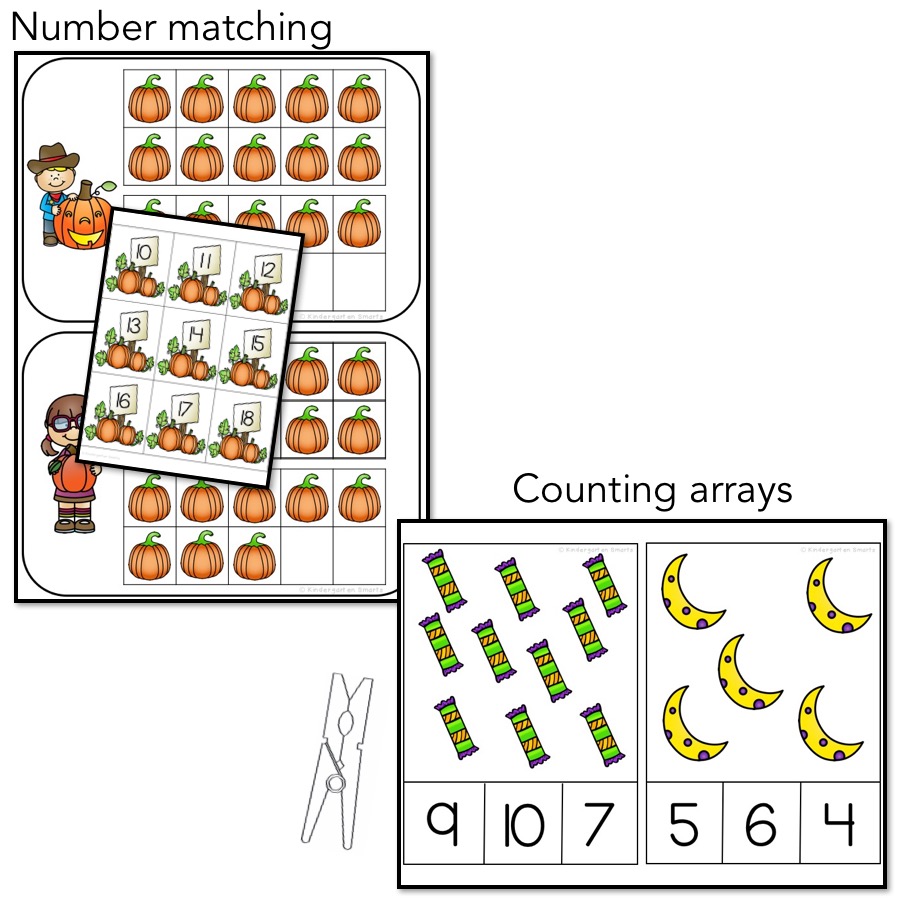 ****************************************************************************************
Want to try out one of these centers for FREE? Check out the dice roll pumpkin addition center here!! Click here to download!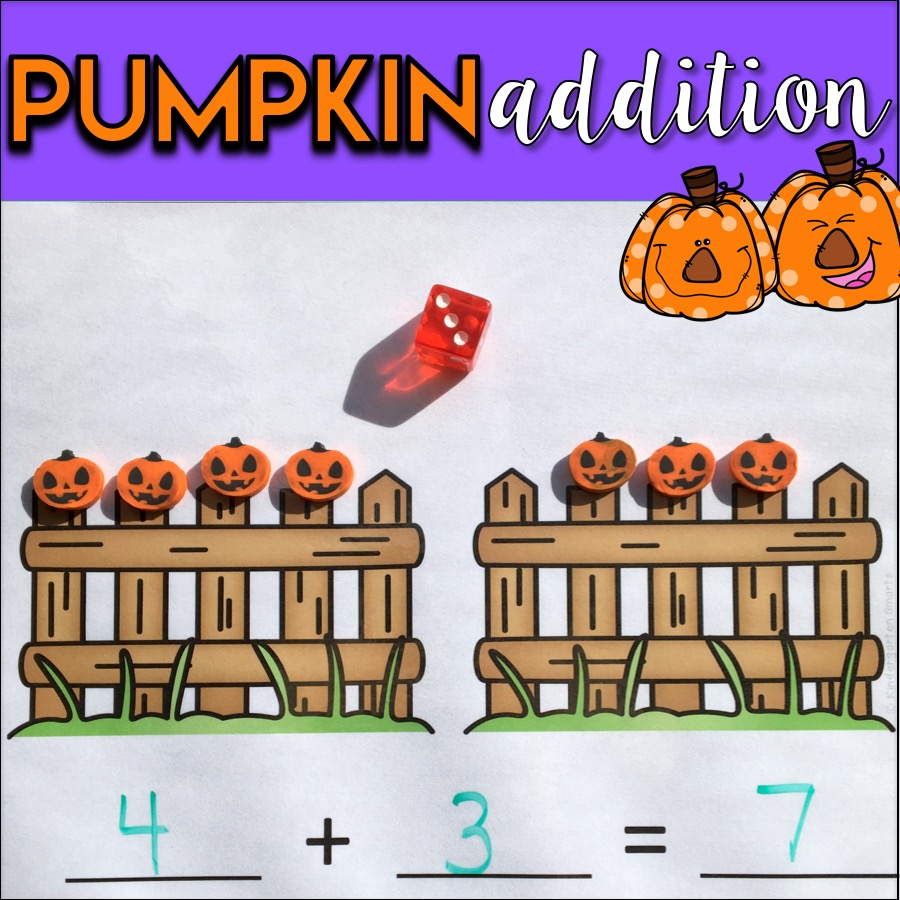 Join the newsletter
Sign up for exclusive freebies and teaching tips here!