Who doesn't love these erasers from the Target? I have become a hoarder when it comes to finding these erasers and thinking of ways to use them in my classroom! They are great tools for math manipulatives. They can also be used in literacy too!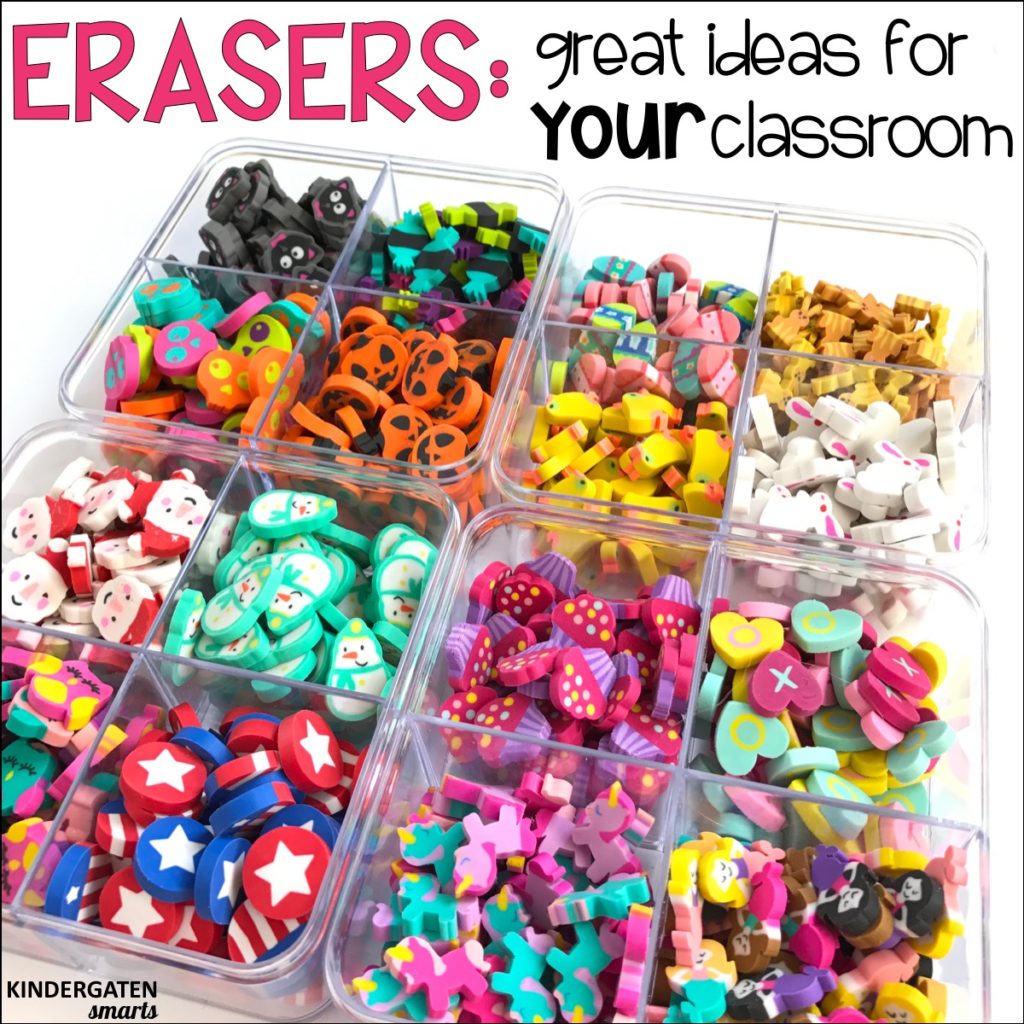 I created a list of ideas for math manipulatives and literacy too. Keep scrolling, and you will certainly find something that will work for you.
1. Math Centers
These erasers make a perfect manipulative in all sorts of math centers! It is important for students to have that visual representation of a number, especially at the elementary level. In kindergarten we do a lot of reinforcing number sense. See how I used a 10-frame with math manipulatives to almost paint a picture for them. It makes learning math that much more concrete!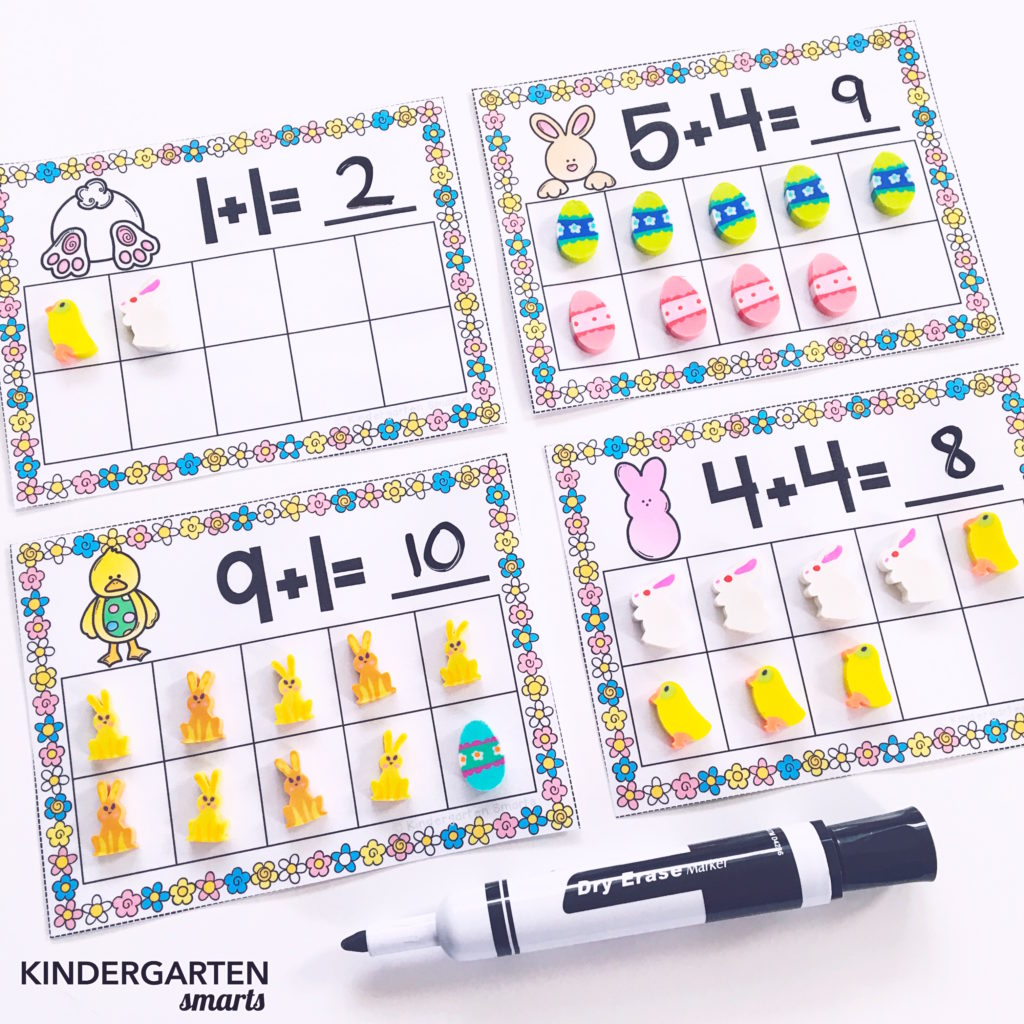 Addition can be much easier to grasp because we are always putting items together from an early age. However, when you start introducing subtraction that can be a tricky situation. Using math manipulatives helps that process. Below is a way to use the erasers in a subtraction math center.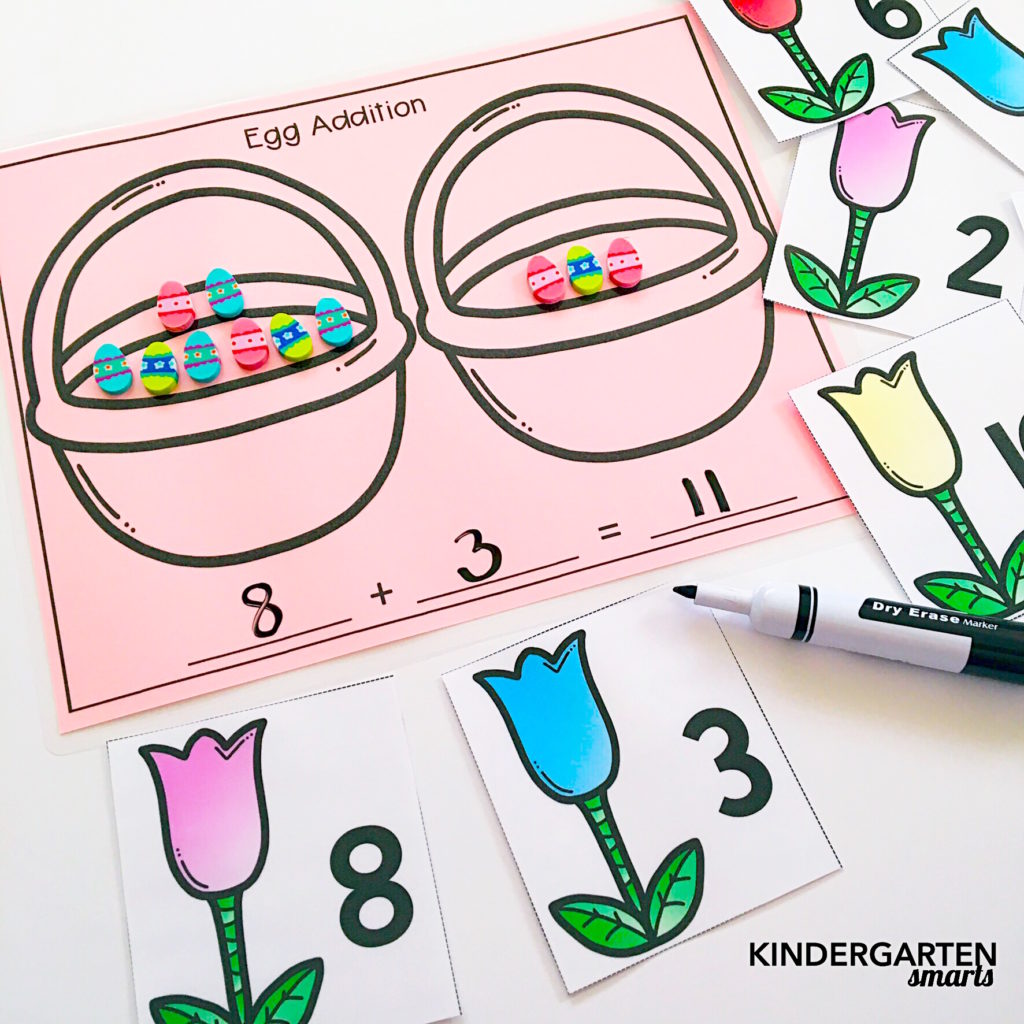 Spring addition and subtraction centers are perfect for number sense!
Erasers aren't the end all when it comes to using math maipulatives. Another way to visually represent subtraction, is to use those colored bears from Lakeshore. Check out this engaging and easy to make subtraction center called 'Bears in the Cave'.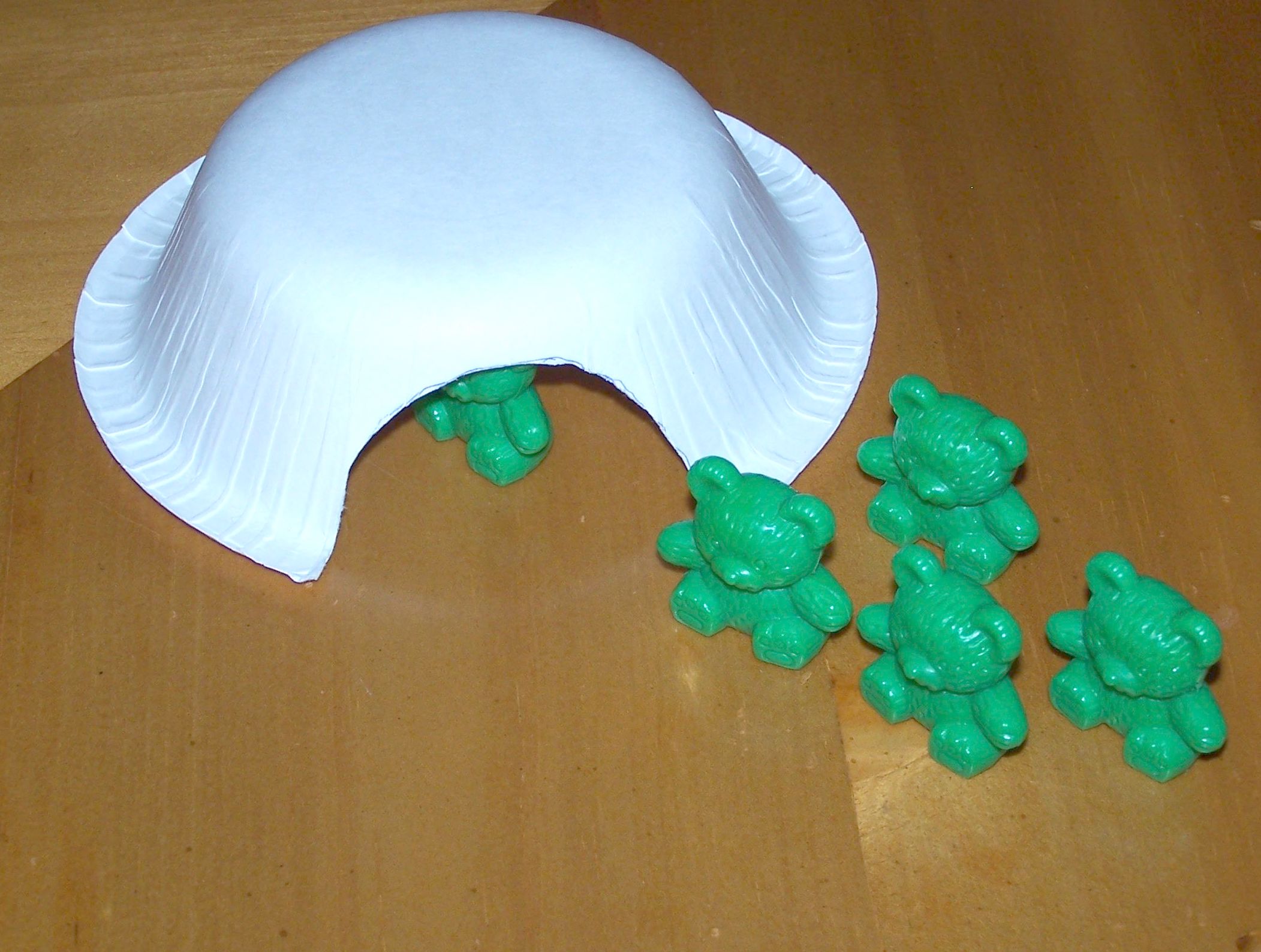 I always wrote out subtraction problems on cut up sentence strips, and my students would pick a card from the stack. In this picture they would have 5-1=_____ They would take out 5 bears in front of them, and then put 1 into the cave. Then they could visually see how many bears are left.
As you can see many of these erasers have a seasonal theme. If you want to try a Halloween theme for FREE click on the image below! This is a great way to reinforce addition by adding the two groups.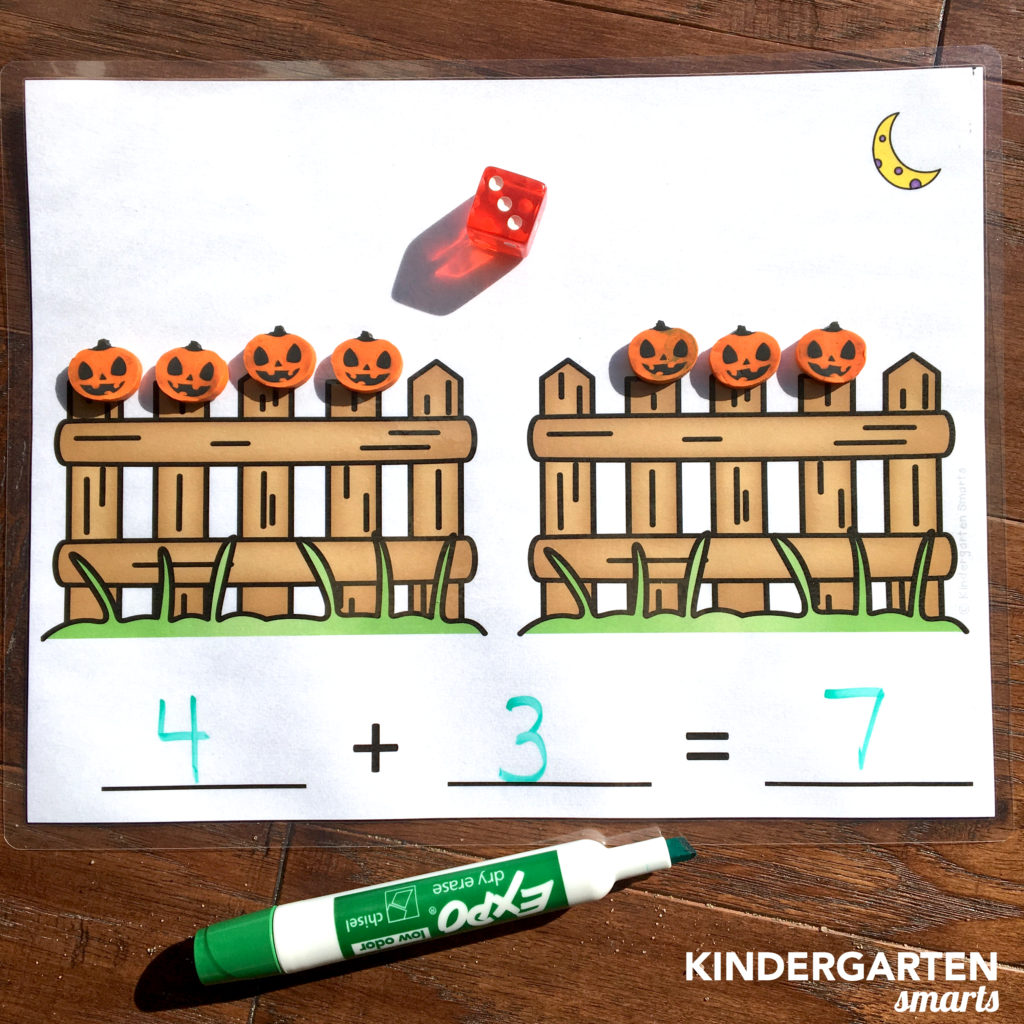 For more math centers that are great with math manipulatives check out the BUNDLE here! (Or purchase them individually as you see fit.)


2. Sorting
This is a great skill that can start as early as 2 years old! I purchased a dip tray from the Dollar Tree and it makes for a great sorting station! As an extension for older kids or those who are ready, they could count each object they sorted and make a graph of each item they collected.

3. Phoneme segmentation
As students practice sounding out words it can be a bit tricky because of how abstract the concept is. I like to use these erasers as a visual cue for each sound. Instead of using their fingers to count the sound in a word, they can place an eraser down for each sound they hear. To ad more of a visual, you could use something like this pictured below.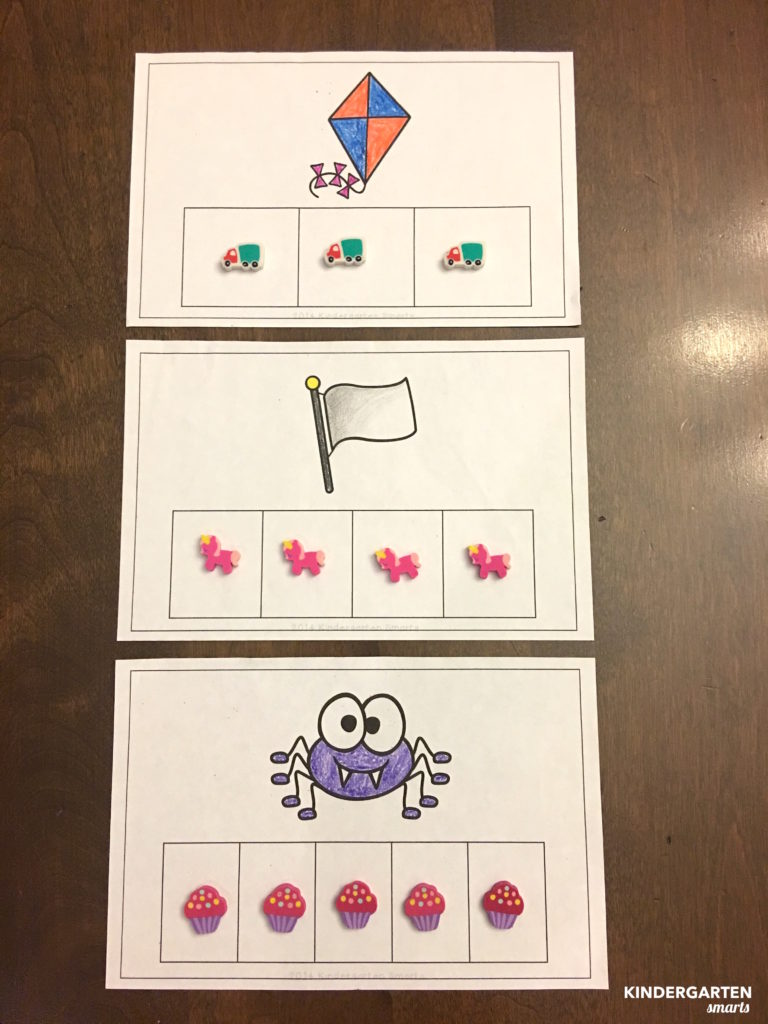 This product can be found in my Kindergarten DIBELS Practice.
4. Story starters
Students can grab an eraser or two to help them start a story. Place a basket of different erasers at the table and they have to pick some to write a story about.
5. Story problems
Create a story problem with the erasers.
For example, I went to the farm and saw 4 rabbits and 3 chickens, how many animals did I see in all? They can use their erasers to count them instead of drawing dots or using other non-related manipulatives.
Another example, There are 10 pumpkins sitting on a fence. 4 fell off and rolled away. How many pumpkins are left on the fence?
6. Making patterns
This is always something easy to do and doesn't take much prep. Students can find ways to make patterns using the erasers.


7. Prepositions
Students can place the erasers on a mat where they can practice using positional words. For example: Place the cupcake next to the tree. Place the snowman on top of the house. Place the pumpkin in front of the fence. Or you could use them whole group during a lesson. Each student gets an eraser and they are to place it where you tell them to. For example, place the heart on top of your head, place the heart next to your shoe, place the heart in front of your face, place the heart under your legs.
8. Graphing
Students can grab a handful of mini erasers and graph them using graph paper.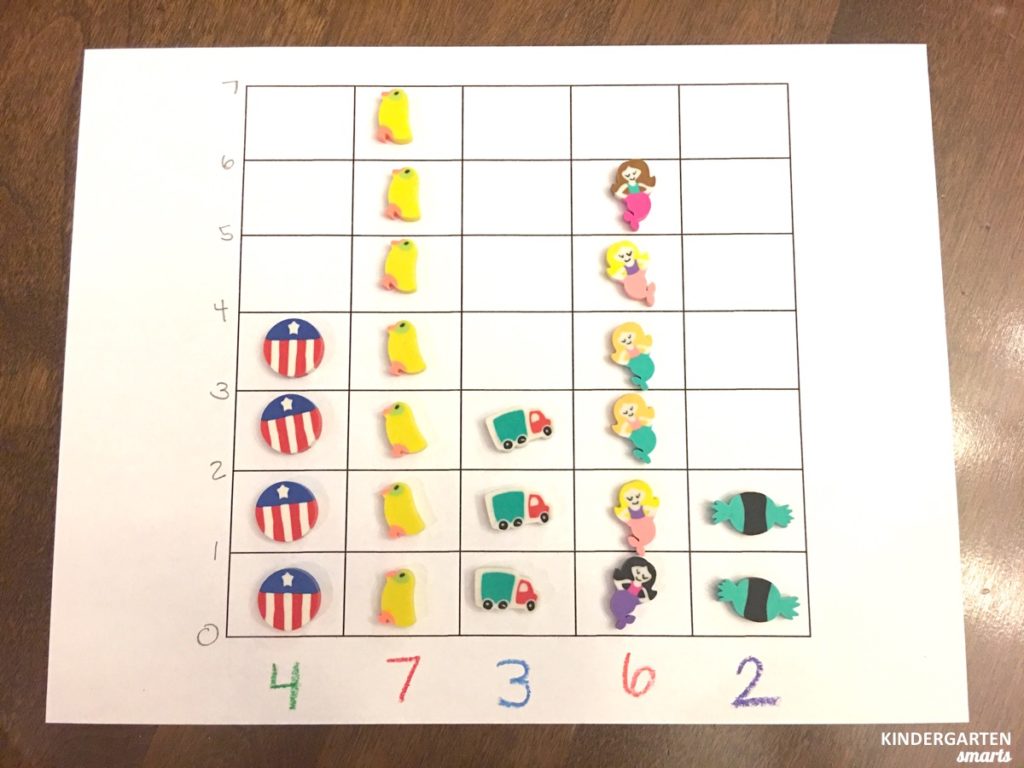 I hope you find these ideas helpful to you! If you do not have a Target near you, I would suggest using other manipulatives like pom poms, gems, candy (candy corn, peppermints, heart candy), or stickers. You can also check out Oriental Trading for erasers or The Dollar Tree.
Happy teaching! 🙂
Join the newsletter
Sign up for exclusive freebies and teaching tips here!