These Kindergarten Math Assessments are a great tool for you to keep track of your student's progress throughout the school year! This is a perfect opportunity to keep yourself very organized. Everything is very teacher and student friendly. This is also a great way to keep parents updated on the expectations for the entire school year.
"Excellent assessment tool! Perfect to use all year. Thank you!" -Susan C.
"Great resource. Easy to use and developmentally appropriate!" -Tanis W.
"This document is so helpful when assessing standards. It has saved me a lot of time by not having to create my own assessments." -Amy P.
As you can see, teachers really love this product! It has made such a difference to many teachers, and I hope you can find the benefit in this amazing product too! Here are a few samples from the assessments: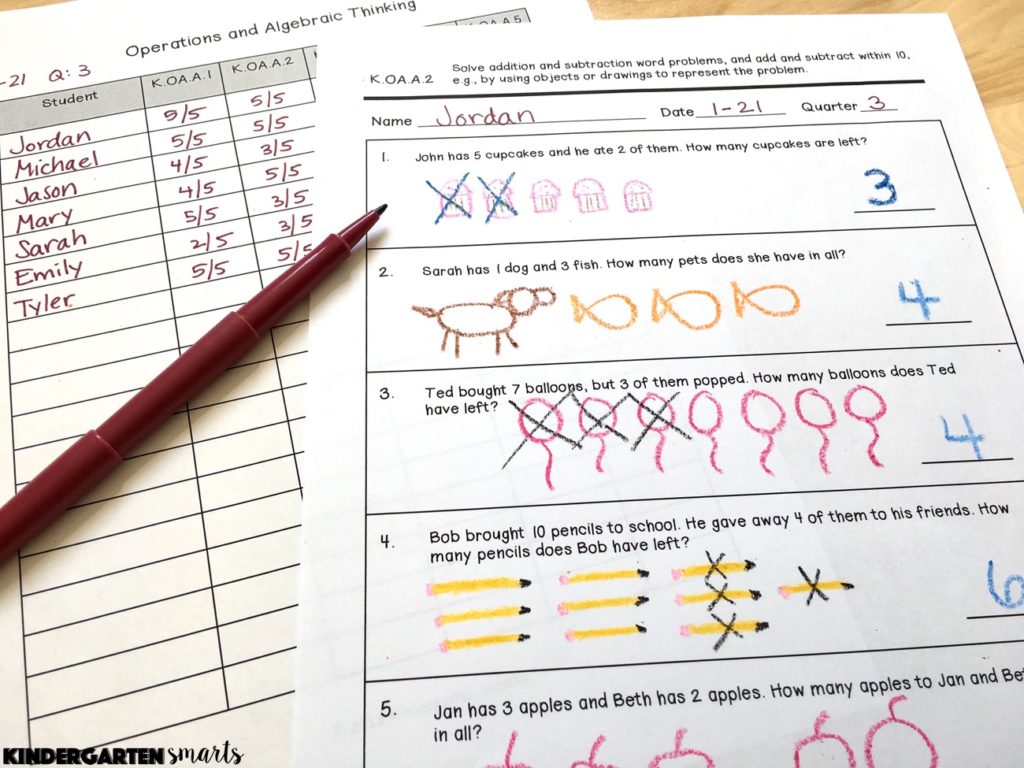 You can see that at the top of the page each standard is listed for a quick and easy reference. There are also student recording sheets to keep track of your data.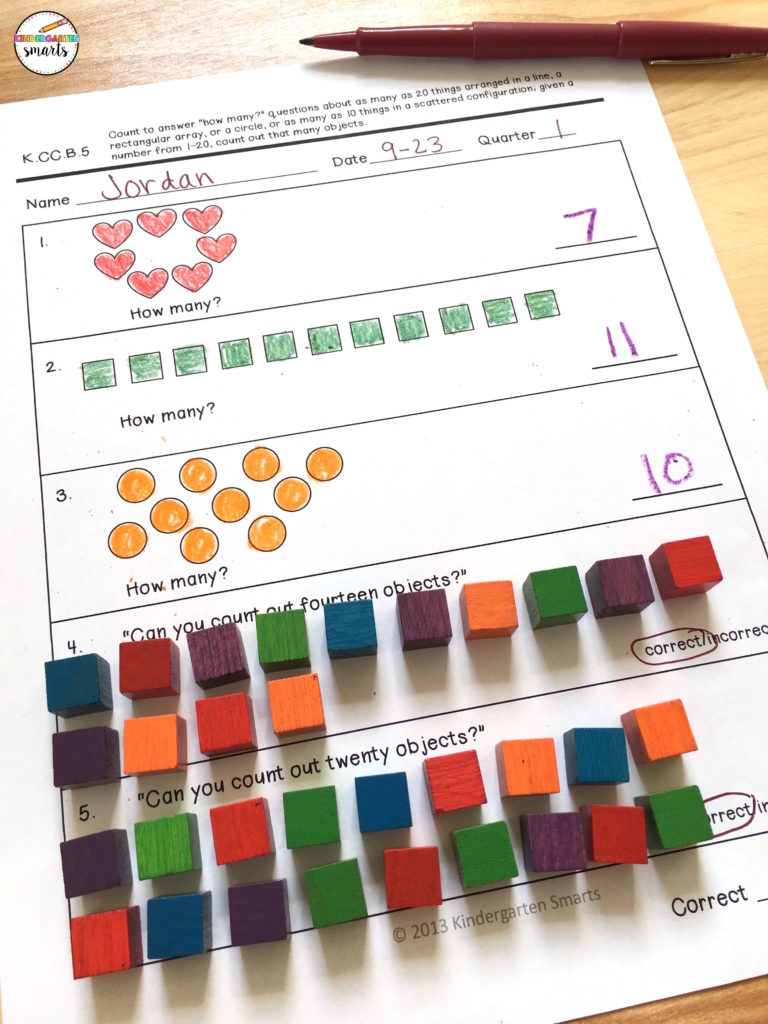 Some assessments require you to provide your own counting manipulatives.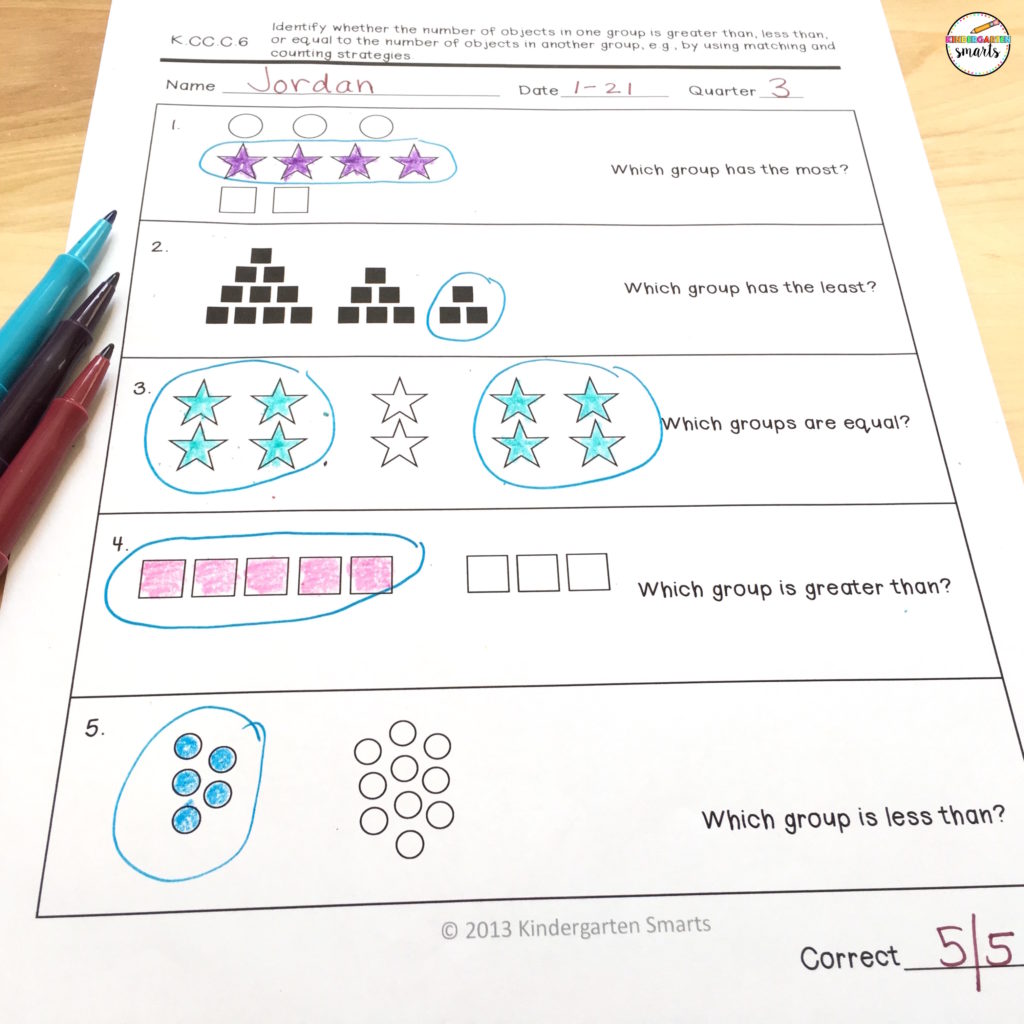 Each assessment has a total of 5 questions per standard.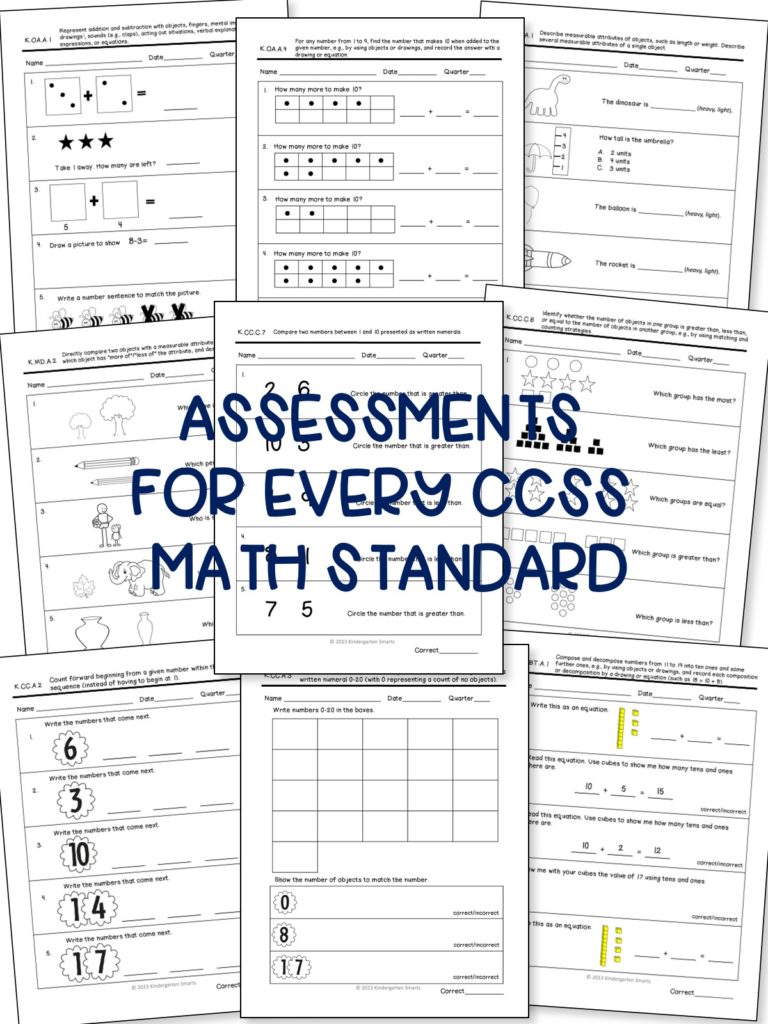 There are a total of 22 assessments that come with answer keys and student recording sheets.
If you are ready to make your life a whole lot easier, click here to purchase these Kindergarten Math Assessments!
Join the newsletter
Sign up for exclusive freebies and teaching tips here!