New Year, New Teaching Strategies, New Goals
Who says that you have to wait until the start of the new school year to start implementing new teaching strategies?
With the start of 2019 just around the corner, now is the perfect time to reflect on 2018 and layout your goals for 2019. I find it best to create New Year resolutions in your classroom before you even leave for break. Students can write up their own resolutions/goals and what their plan is when they return to school. As a teacher, maybe you have high hopes of better organization, tighter classroom management, or trying a new teaching strategy that you saw at a professional development. Either way, it's a great way to come back to school with your new teaching strategies and goals already laid out for you!
Here is how I implement it with the students…
As a group, we talk about all the goals and achievements we have made so far this year. Taking time for students to self-reflect is a crucial step when it comes to goal setting. This way, the students fully understand what it means to make new goals.
I am a huge fan of bubble maps so you could write in the middle "2018 goals we achieved" or "we accomplished this" and then stem from the middle bubbles things we have accomplished. For example, We learned all our letters and sounds, we can write our names, we can walk in a straight line quietly, we treat our friends with respect.
I like to have the students help me come up with the goals so it's a class discussion. Have your students turn to their partners and have them share a personal goal they accomplished in 2018.
After we have mastered the goals we accomplished for 2018, then we start to talk about some of the goals that we would like to see for our class in 2019. Maybe some of the goals we achieved in 2018 could carry over to 2019 because they are so important to keep on the list (i.e. treating our friends with respect). You may need to guide them on some of the skills that are appropriate for their grade level. If you kindergarten teacher, obviously a goal wouldn't be to learn how to divide!
Make a new bubble map with "2019 goals" in the middle. Repeat the process again. I would recommend putting this bubble map on chart paper so this can be hung in the classroom as a reminder and can be referred to on the first day back from break. "Class, remember these goals we made before we left for break, wow, let's review these because now it's 2019 and we have some high expectations for our class. We have some work to do, but we can do it!"
I also like to have students make their own personal goals so I hand out these papers for students to fill in. You can display them on a bulletin board if you want to make them public to others or keep them in their folders, or in their lockers/cubbys. It is fun for the students to refer back to their personal goals and check them off when they feel like they have achieved that goal for 2019.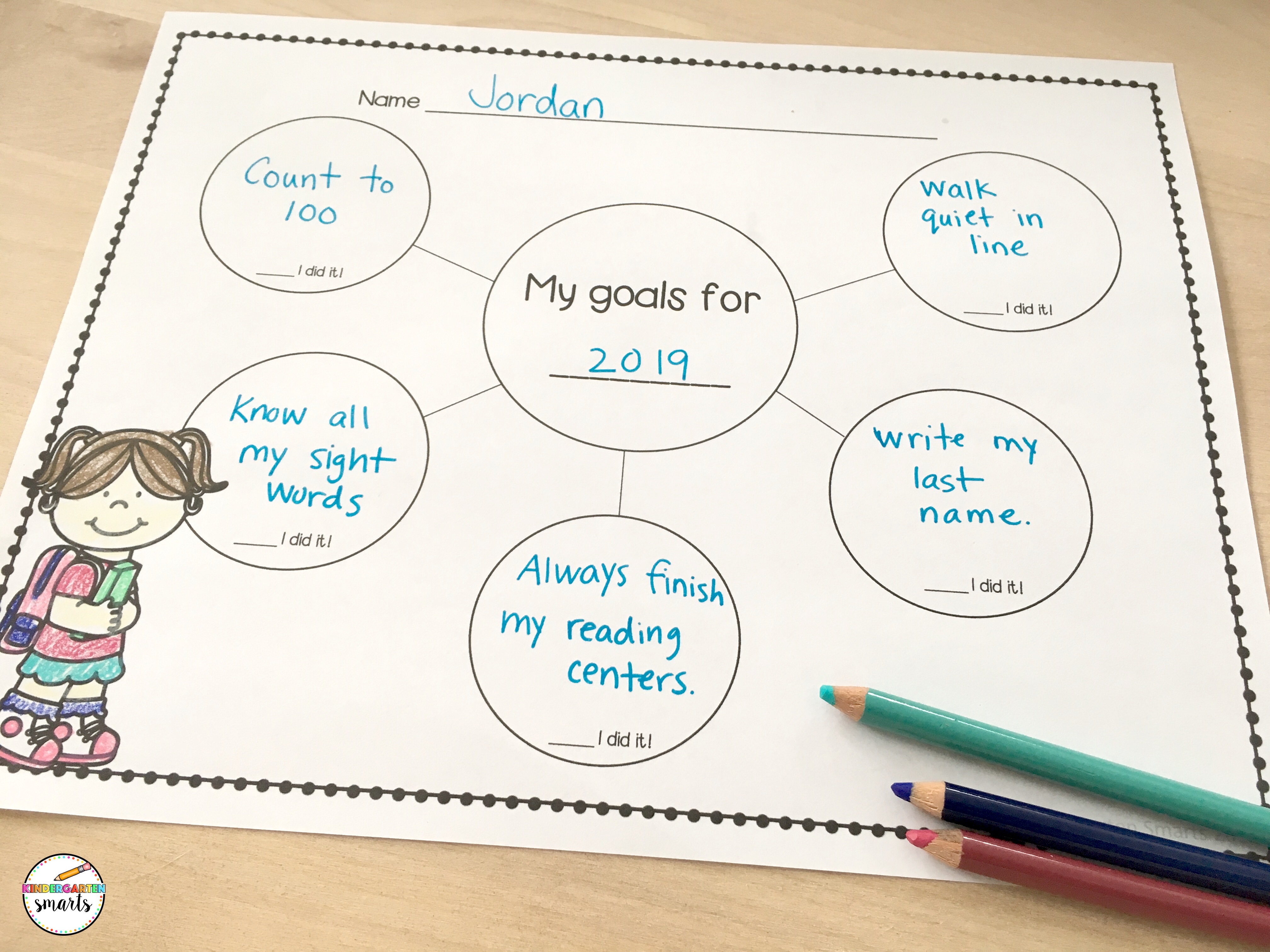 Once they have completed a goal I have created some cute ribbons for them to wear that day, and when they have finished the entire bubble map, I have awards too!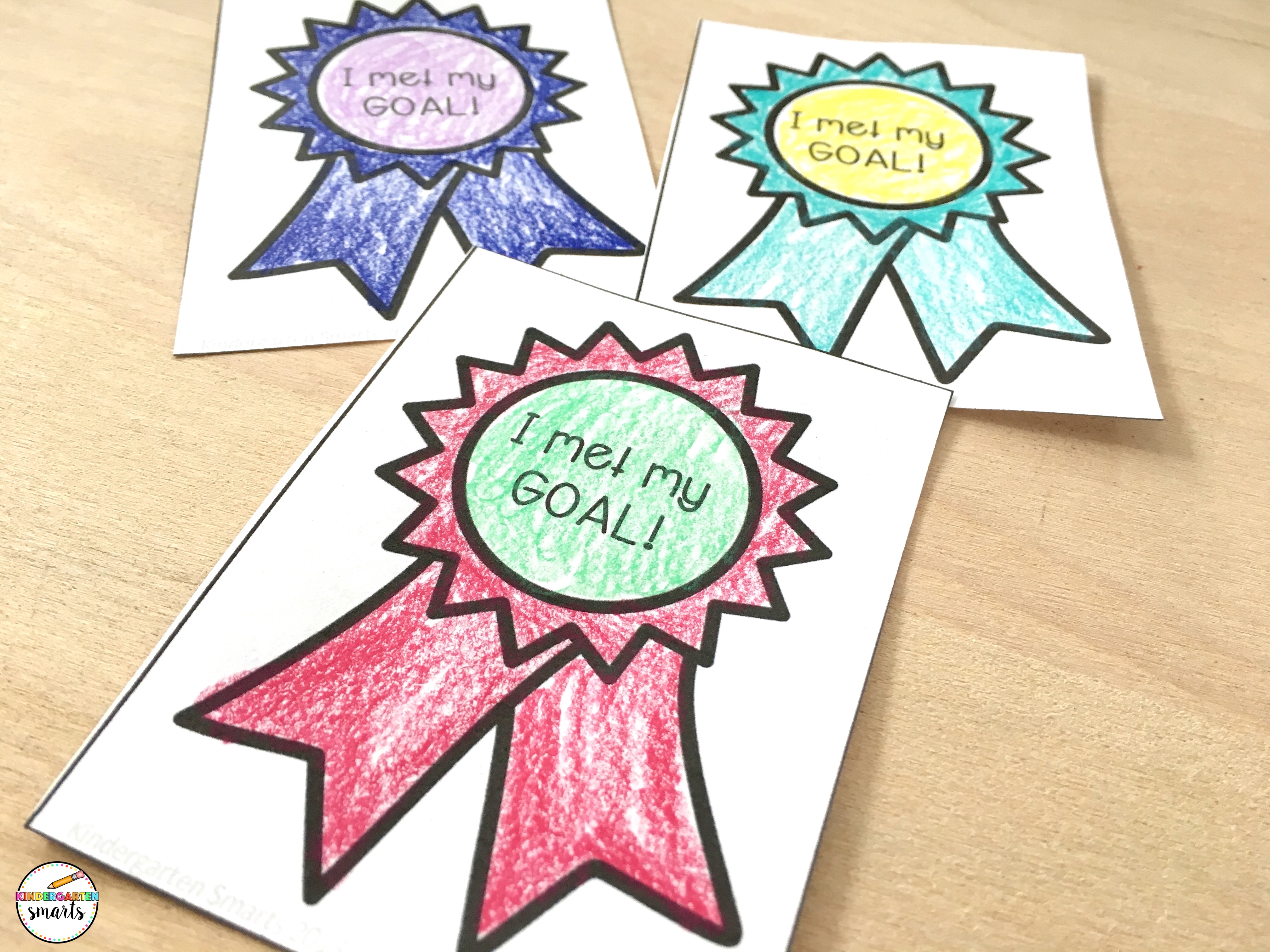 If you would like to grab these student goal graphic organizers simply drop your name and email below and you can grab all of that for free!
Now for the teacher goals…
I like to also take the time to reflect on 2018 and how the first half of my year went in the classroom. Did I try all the teaching and engagement strategies? Did I pull small reading groups daily? Did I enforce the importance of keeping a neat and tidy classroom? These are things that have been important to me, so maybe find the things that are non-negotiables for you and see if you met those.
Then think about how you want to push yourself for 2019. What's something maybe you haven't done yet in 2018 that you need to do for 2019? What are some teaching strategies you haven't done before, but have always wanted to try? Maybe you're struggling in one area and you need to see a change.
I have created a 2018 reflection page as well as a 2019 goals page for you to fill out. This can be done paper pencil style or electronically in PowerPoint with the editable version I have created. It may seem silly to write it down, but once you have written/typed out, it will make all the difference and give you that concrete validation that these goals are important to you as a teacher. You can even check them off the list as you complete them to see how you have grown.
You can print your goals and post them somewhere in your classroom for you to see and remind yourself.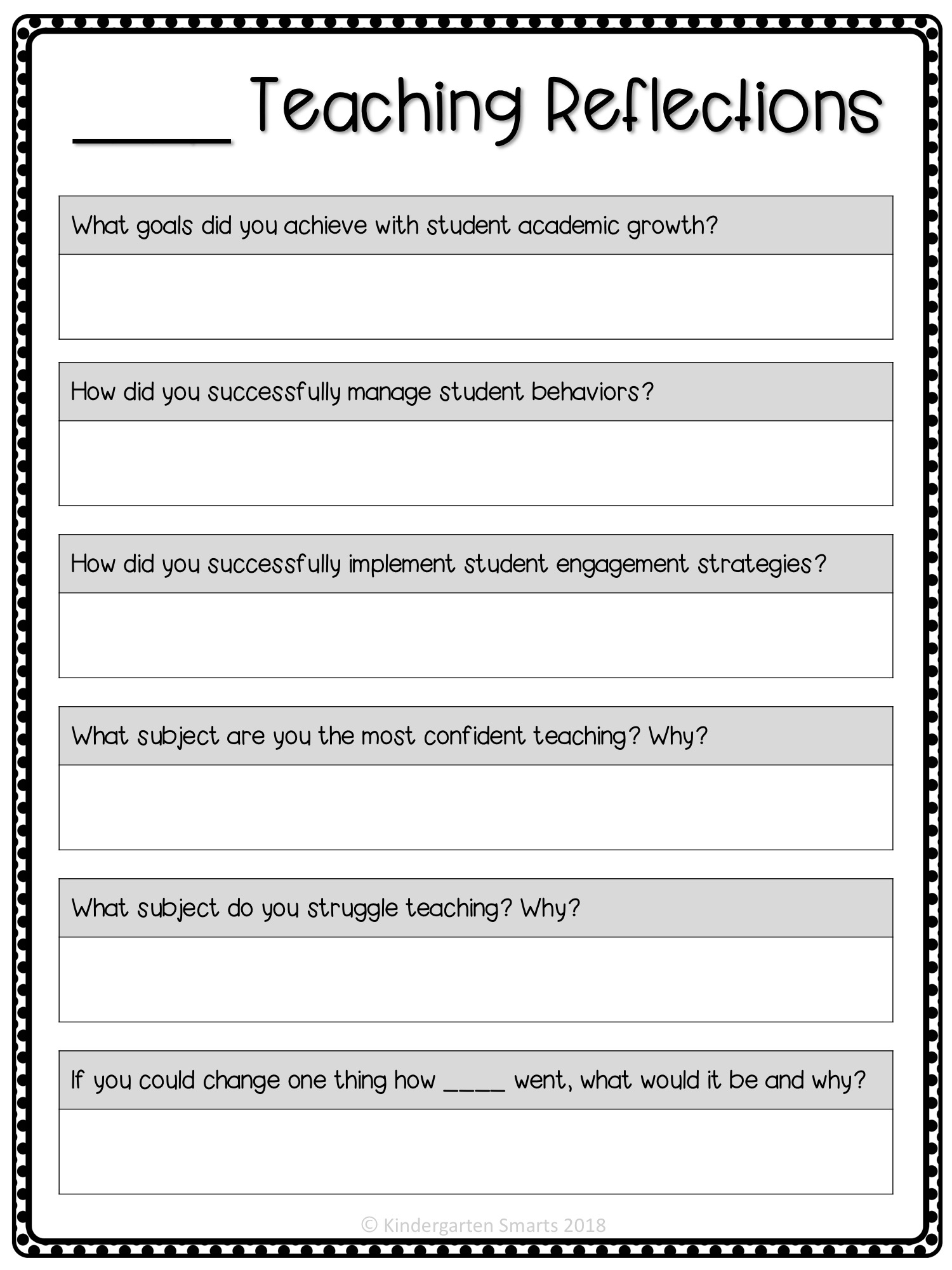 I have created a teaching reflections and goals editable form just for you. Click on the purple button to download that straight to your computer!

In conclusion
Don't come back after the holiday break in chaos and disarray! Instead, plan ahead and start the new year off right with these teaching strategies and goal setting. Sometimes it pays to be a little overly organized so when you open your classroom door come January, you have everything all laid out for you. May 2019 be the best for yourself & your students yet!
Join the newsletter
Sign up for exclusive freebies and teaching tips here!