Do you give assessments to your students? They have always been a must in my classroom. I want to talk to you about the importance of assessments. I will give you a break down of why I give assessments and some strategies to administer them. In kindergarten, it is very challenging to give your students paper-pencil assessments due to their capabilities in reading, writing, etc. I have some tips that require no paper or pencils as well as some that do.
Why are assessments important?
I use my student's data to drive instruction and to group them accordingly into small groups.
Instruction – If the majority of my class is not grasping certain concepts, then I know it's not time to move on. How will I know if they are ready or not? Here is where the importance of assessments comes into play. Once about 85% of my student's have mastered a certain concept, I can pull that 15 % of my students into a small group and work with them.
Small groups – As I stated above, this is a time to work with struggling students who aren't quite grasping certain skills. Maybe the way I am teaching a concept in a whole group lesson isn't quite resonating with them, so I try to find new ways to help them understand. Also, I use assessments to group my students into different levels for reading and math groups. If I didn't asses, I may have students in my group who can fluently read CVC words and another student who's still mastering their letter sounds. That just wouldn't work because that small group time is precious and every second counts.
What types of assessments are there?
When we think of assessments we think of students using paper and a pencil and answering questions. This takes a lot of time to prep and grade! For some things, yes it needs to be done, but not for everything. Especially in the early childhood classrooms. I have made a list of different ways to assess. Check out what has worked for me
1. White boards
White boards – I love using student white boards to get a 5 second assessment done and over with! By simply giving them a task such as solve this addition problem, write your first and last name, write your numbers to 10, write this CVC word in a sentence, etc I can quickly evaluate and assess. To help me remember what I have just seen, I have a clip board with my class list attached to it. I check off names of students who didn't meet the standard or I just jot down the names of students who need more help. Sometimes, however, I just use that special "teacher mental note" and put it in the back of my brain for later.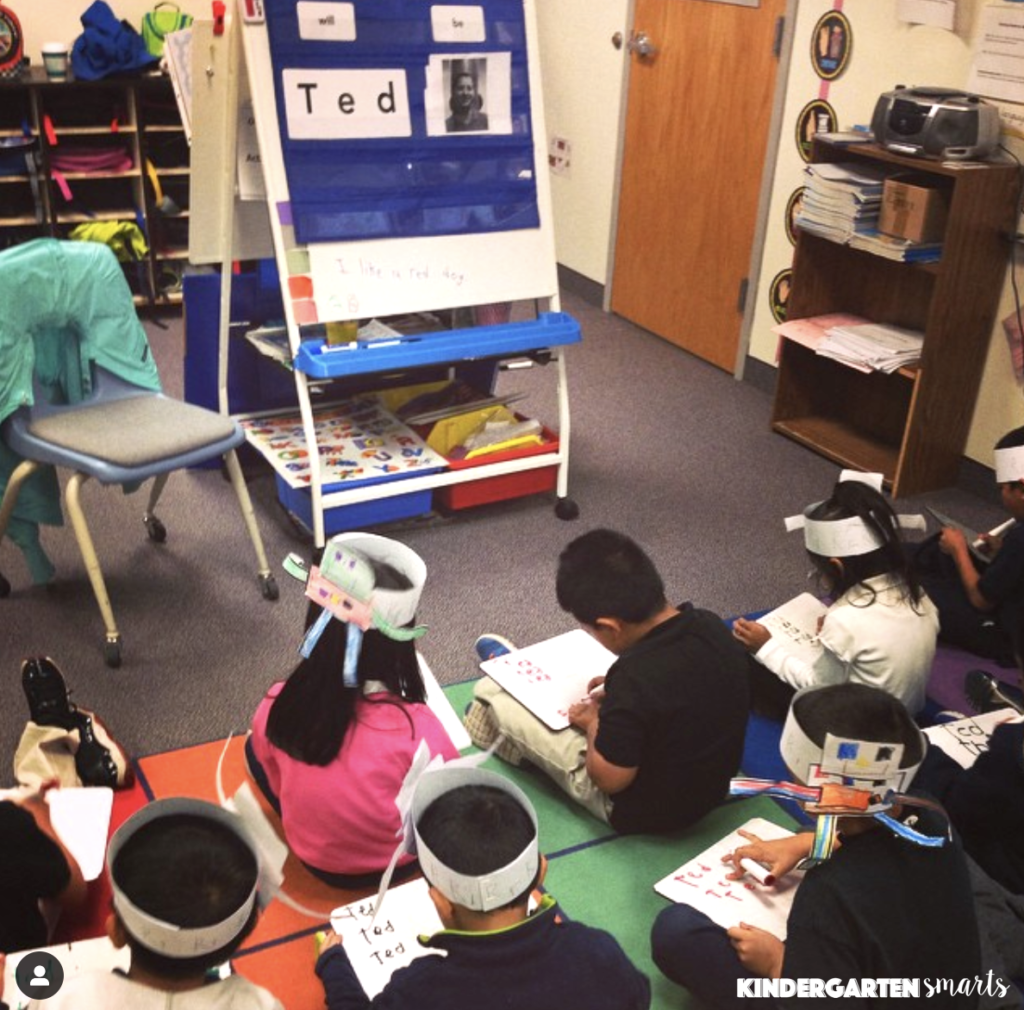 2. Paper-pencil teacher led assessments
Paper-pencil teacher led assessments – Most of these are administered by the teacher in a 1:1 setting. This is the best way to get the most accurate data for these little learners. In the beginning of the school year, I have zero data on my students. I need to know the basics such as letter ID and sounds, number recognition, if they can write their name and numbers, and if they can count. This helps me tremendously when I start creating my small groups. These back to school assessments and activities have been super helpful to me and other teachers too! CLICK HERE to check out these assessments!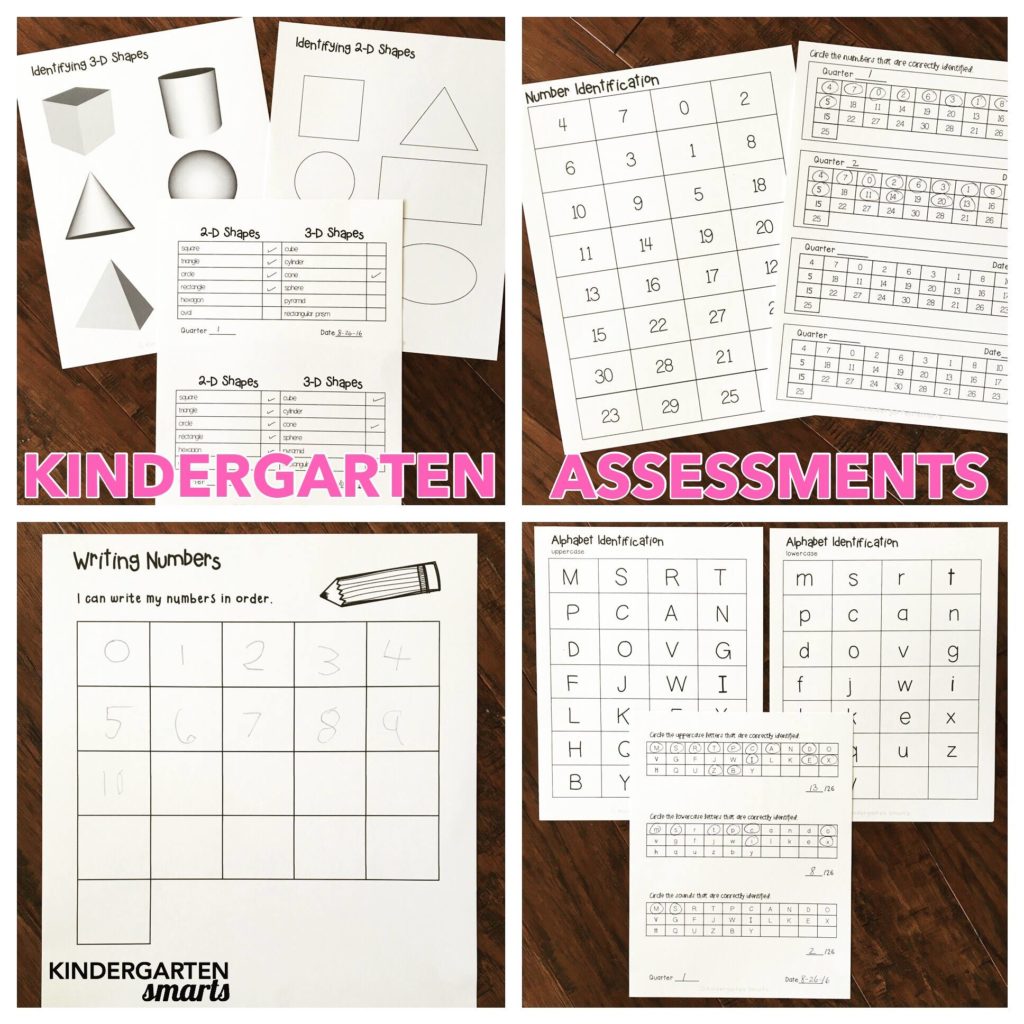 Some other teacher led assessments that I can not live without, are my Kindergarten Math Assessments. These help me provide data for their report cards as well as group them into their small math groups. I use this data to fill any of the gaps that my student's are missing.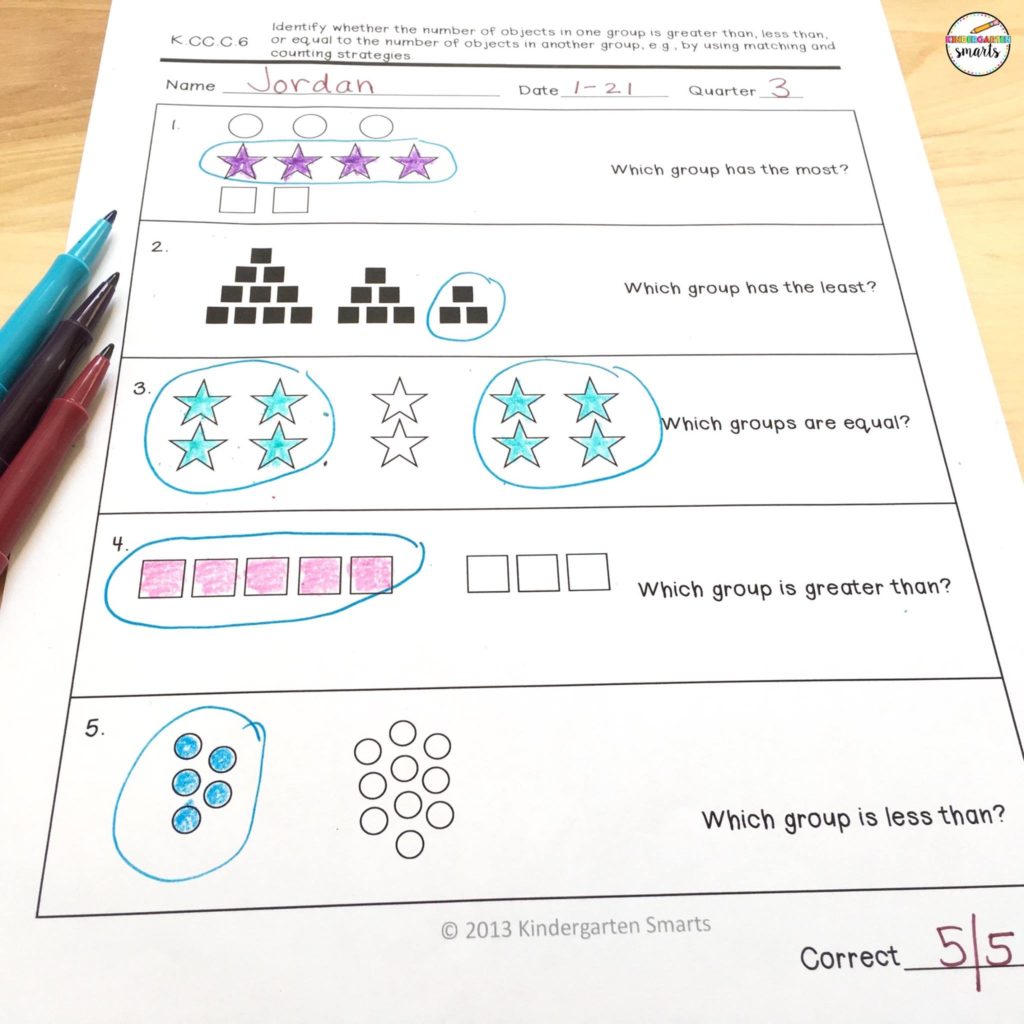 3. Exit tickets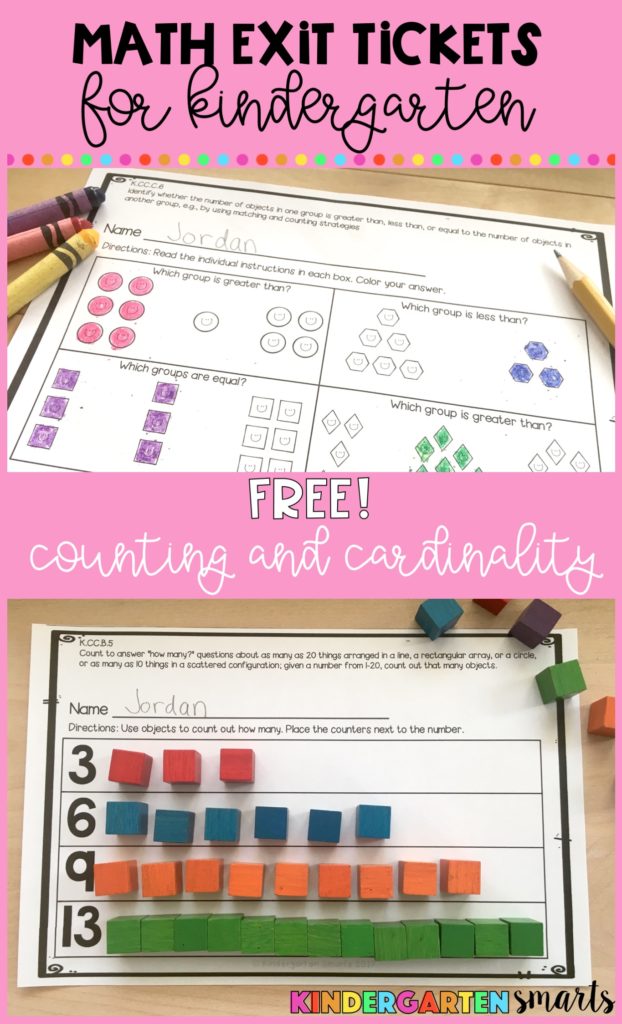 4. Popsicle sticks
Popsicle sticks – These simple objects can be so powerful when it comes to assessing your students! I give my students popsicle sticks to give me a quick assessment on topics such as identifying the character in a story, the setting, key details, digraphs, and much more! To see how I use popsicle sticks for assessing in more detail, check out this blog post below.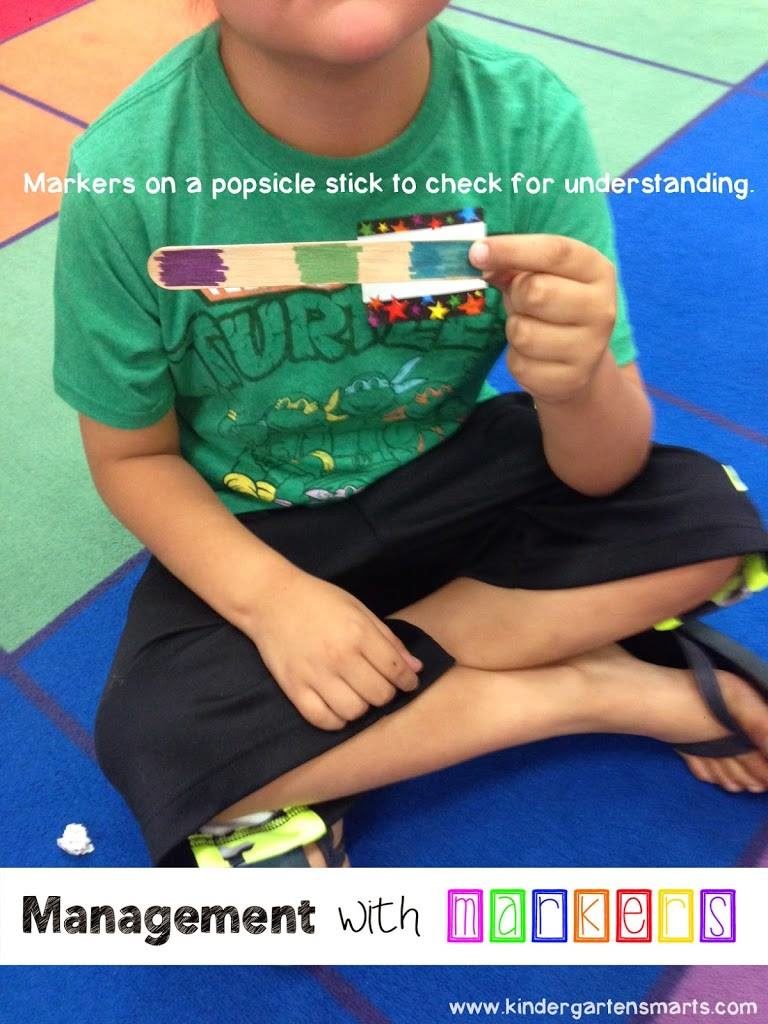 Another way to perform a quick assessment by using popsicle sticks, is to tape multiple choice answers to them and students have to pick the correct answer and hold it up.
5. Worksheets
Worksheets – Sometimes, I have to resort to worksheets to give me the data I need. Depending on the skill, I can knock out the whole class at once by spreading them out around the room (to eliminate copying), or I pull a small group of students. My favorite worksheets are these Kindergarten Review Worksheets. They review all the skills we have covered in kinder. With 100 pages of math, phonics, writing, and grammar, they really do the trick!
6. Seesaw – engage students with their learning
Seesaw is a program that works on any device for teachers, students, and families to track their progress. Teachers find or create activities to share with students. Students can take pictures, draw, record videos to capture learning in a portfolio. Families see their child's work and leave comments and encouragement. To see more, head over Seesaw.
When to find time to assess?
Time never on your side in the classroom. With a zillion things to do each day and a class to manage, it's hard to find the time to asses. For the teacher led paper-pencil assessments, I NEVER ever assess during small group time as this is important time that can not be taken for granted.
I ONLY asses my students when they are working independently on classwork that they can do on their own without help. I can not have a line of students coming up to me while I'm working with a student because they don't understand an assignment.
These have always been good times to assess:
First thing in the morning as they do their morning work, writing journal time, computer lab time, when the students are doing a craft, and free play time.
For some of the other assessments that don't require paper and pencil or that 1:1 teacher time, I do it during a lesson or a small group. It's so simple to use it at the end of the lesson and collect that data.
In conclusion
As you can can see, the importance of assessments can drive how to instruct a lesson and meet all your student's needs. Some methods can be a little time consuming and some literally can take 5 seconds. Don't feel like you need to tackle all these methods right away. Pick a few that seem doable to you and start there. If you have any other strategies that you use, please drop me a comment below!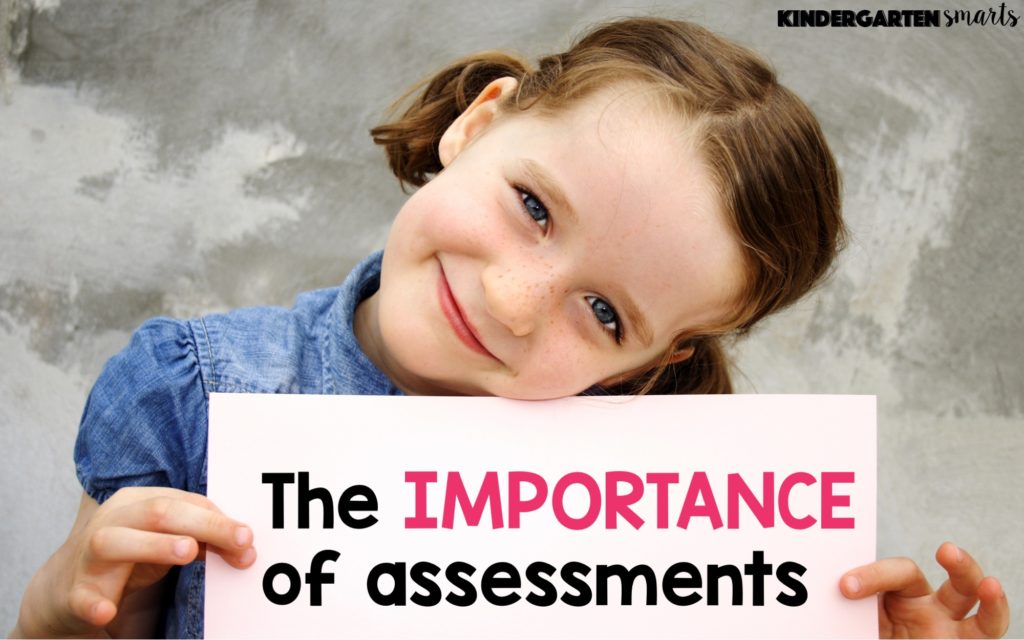 Join the newsletter
Sign up for exclusive freebies and teaching tips here!