8 ways to increase number sense in the classroom by using counting games:
Are you looking for some unique counting games for your students to practice number sense and counting? I made a list of 8 ways to practice learning those numbers. After exposure and repetition, these tried and true activities will work. These counting games are hands-on and most of them can be made by you. There are a few items for sale, but I love finding ways to make my own as well.
1. Stacking Cups
Simply grab some cups for your students to stack. This is fun, engaging, and effective. Student's may not even know they are learning because they are making fun towers out of cups. You will need to write a number on each cup as they sequence them in order from smallest to largest.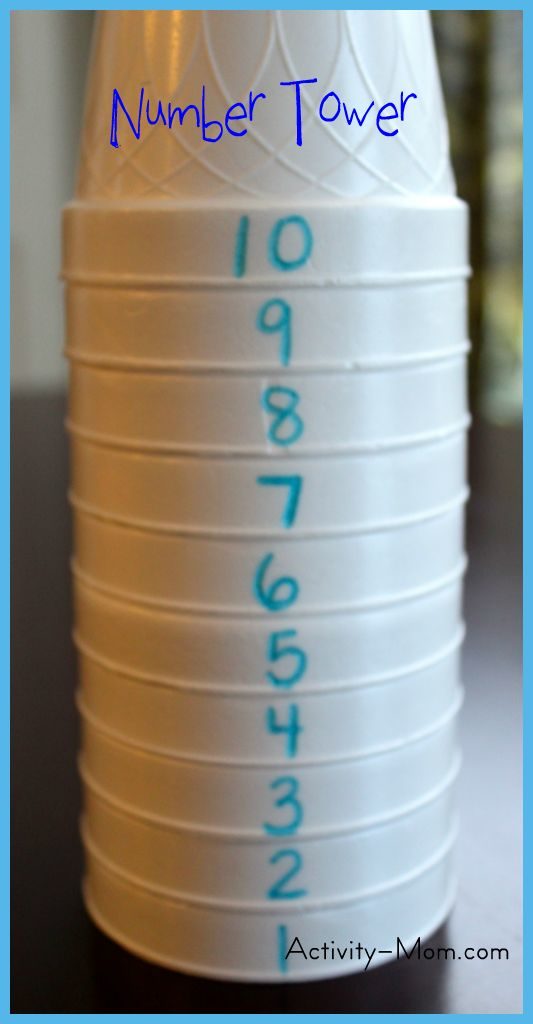 2. Number clothes pin strip
This is one of my favorite counting games because it helps with fine motor too! I like to use a sentence strip and then write directly on the clothes pins to match the numbers in order. Organization tip: use the same marker color for the sentence strip and clothes pins. If you are going to have more than one set for multiple students to use at the same time, then use another color scheme and store them by colors in a giant Ziploc bag.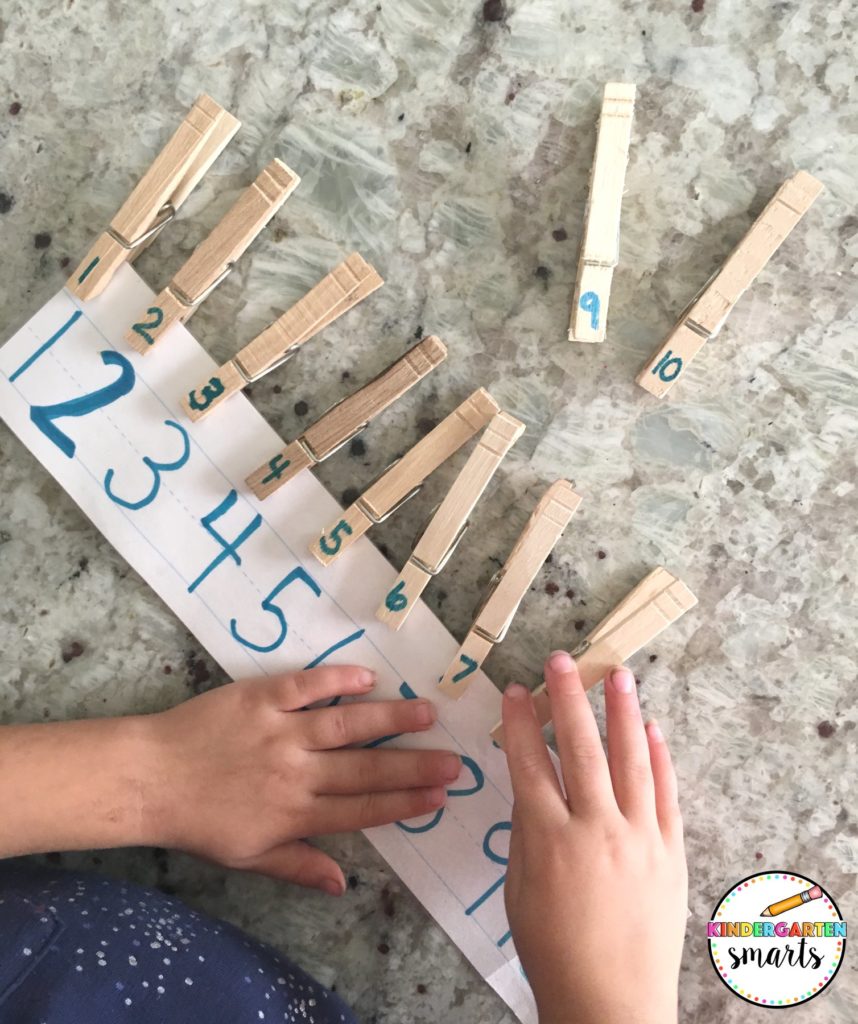 3. Counting Towers
Students LOVE to make towers out of Unifix Cubes. I created an engaging counting center just for this reason. It's a great way to practice 1:1 correspondence and build fine motor as they connect the cubes together.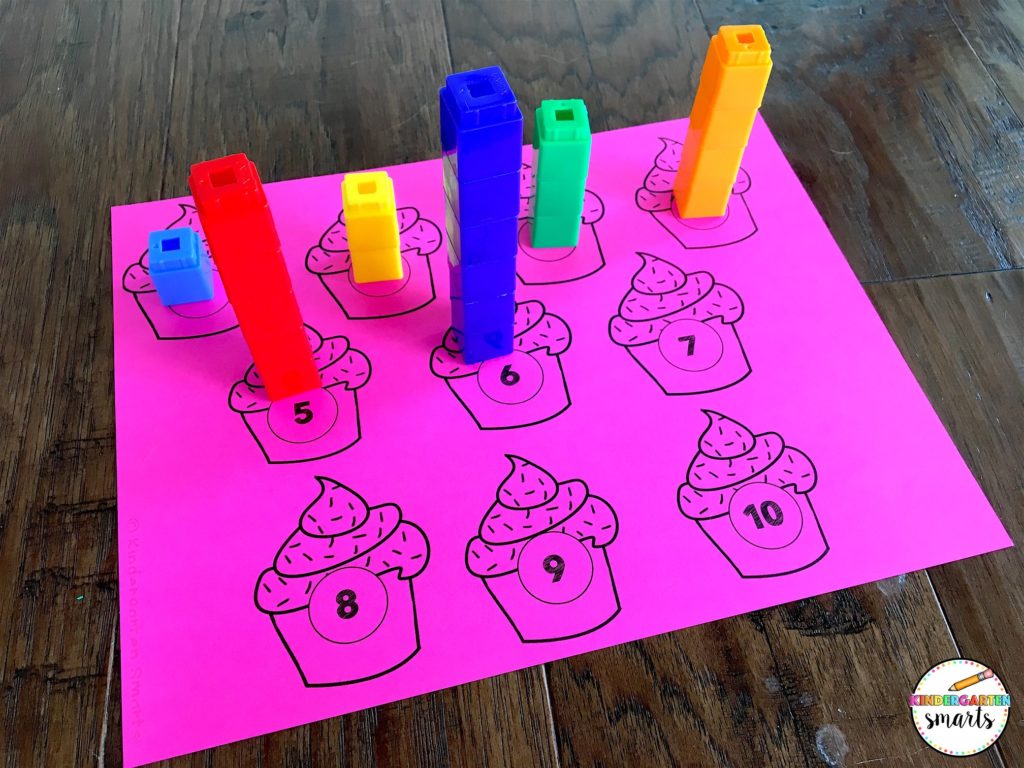 4. Bead Counting
Another great counting game that is great for fine motor is bead counting! Simply take a pipe cleaner and tape a number at the top. I used blue painters tape and wrote the number on the tape with a Sharpie. Then give the students a bowl of beads to thread onto the pipe cleaner.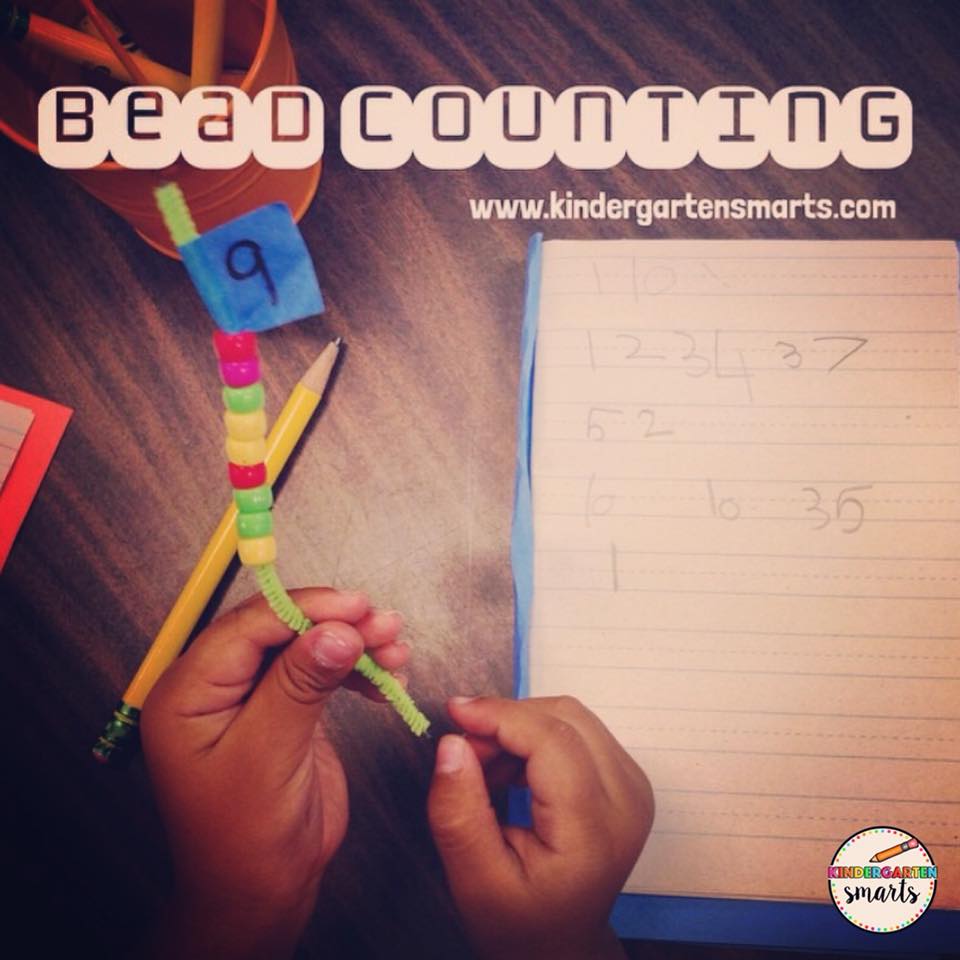 5. 100 Chart Puzzle
This counting game activity is a little more advanced, but it definitely familiarizes students with the 100's chart and counting by 10's. It's also very easy to prep. Organization tip: Use different colored paper and store them in giant Ziploc bags. Make sure to laminate them so they can be used year after year!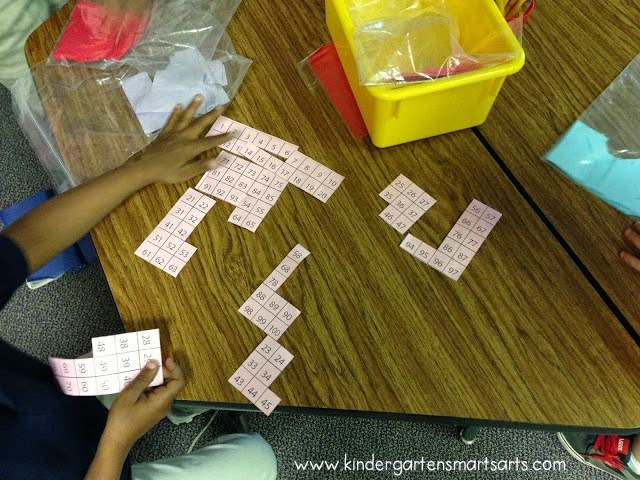 6. 10 Frame Link
This center takes a little bit more time to make, but it's something that is very effective. I found 10 frames to use, copied and laminated them on different color paper and had a number to link it to. I used my links from our math tool kit. Viola you have a great counting center!
7. Play dough
What better way to strengthen those fine motor skills than to use play dough to increase that number sense? This activity is one of my most popular in my back to school math unit. I decided to separate the math and literacy centers in case someone just wanted the math. These counting centers would be great for your students!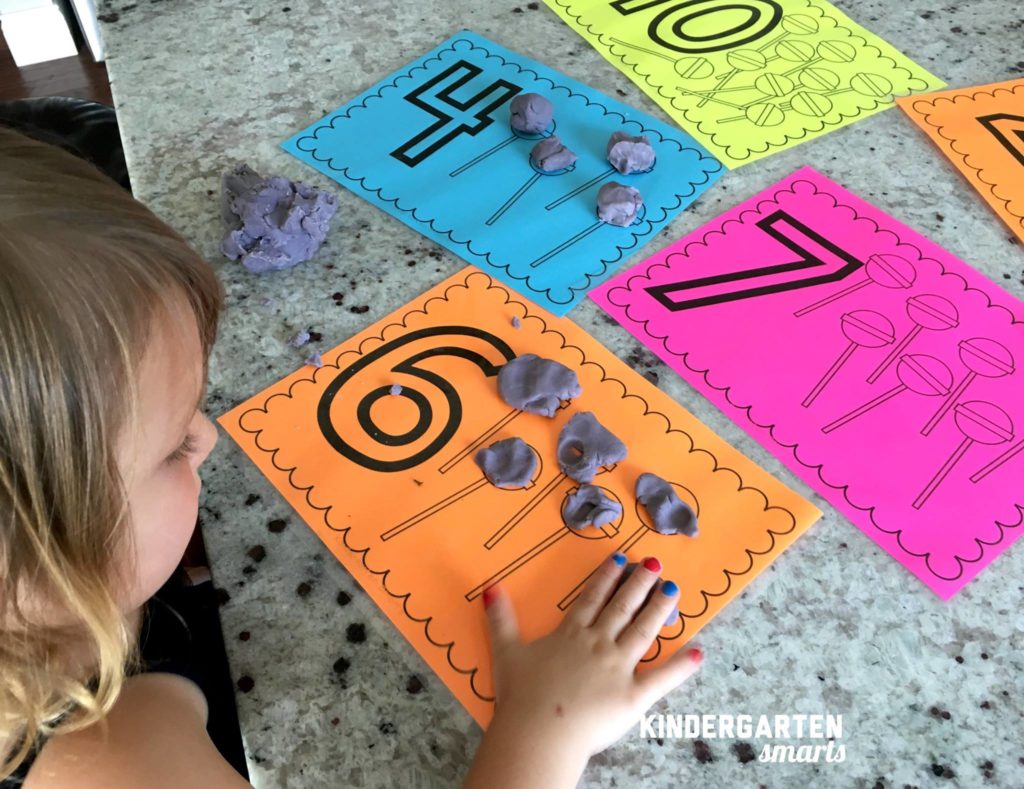 8. 10 Frame Pockets
This is super easy to make! Just take an envelope and cut it in half. I drew the 10 frame on the front, but you could also print them and glue it on. I then had strips of card stock paper with numbers on it. They had to match the number strip and put it inside the 10 frame pocket. To differentiate the centers, I used 2 different colors. Numbers 0-10 were green and 11-20 were red.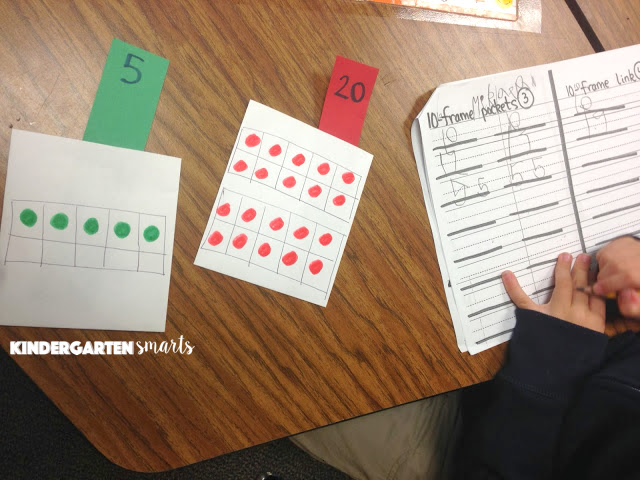 In conclusion:
You can see there are some great ways for students to practice their counting and number sense. Maybe you have some pipe cleaners lying around and now you have a reason to use them! Or how about a box of random envelopes or a bag of clothes pins? I love finding everyday items and incorporating them into learning centers. If you're not in the mood to make the centers, you can always head on over to my TpT store and find some great math centers!

Happy Teaching!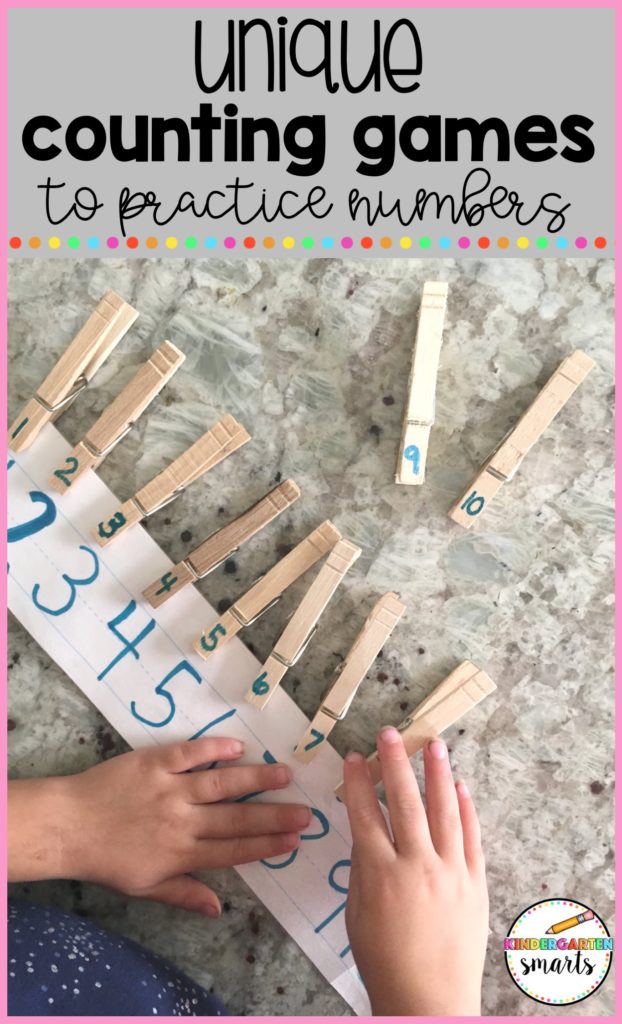 Join the newsletter
Sign up for exclusive freebies and teaching tips here!