Ways to Set Your Students Up for Success on the Playground.
The first few weeks of school are all about teaching routines and procedures in your classroom. Once you take the time to set the ground work, it becomes so much easier as the year progresses. Aside from the rules inside the classroom, I also need to teach the rules outside on the playground. We know children have all been to a park since birth pretty much, but we need to make sure we are all on the same page. We need to make sure everyone is safe and making good choices with their peers.
So how do I actually teach these rules? Well children are visual learners. I mean I'm STILL a visual learner myself! So I created some kid-friendly Playground Rules flashcards that talk about good choices and poor choices on the playground.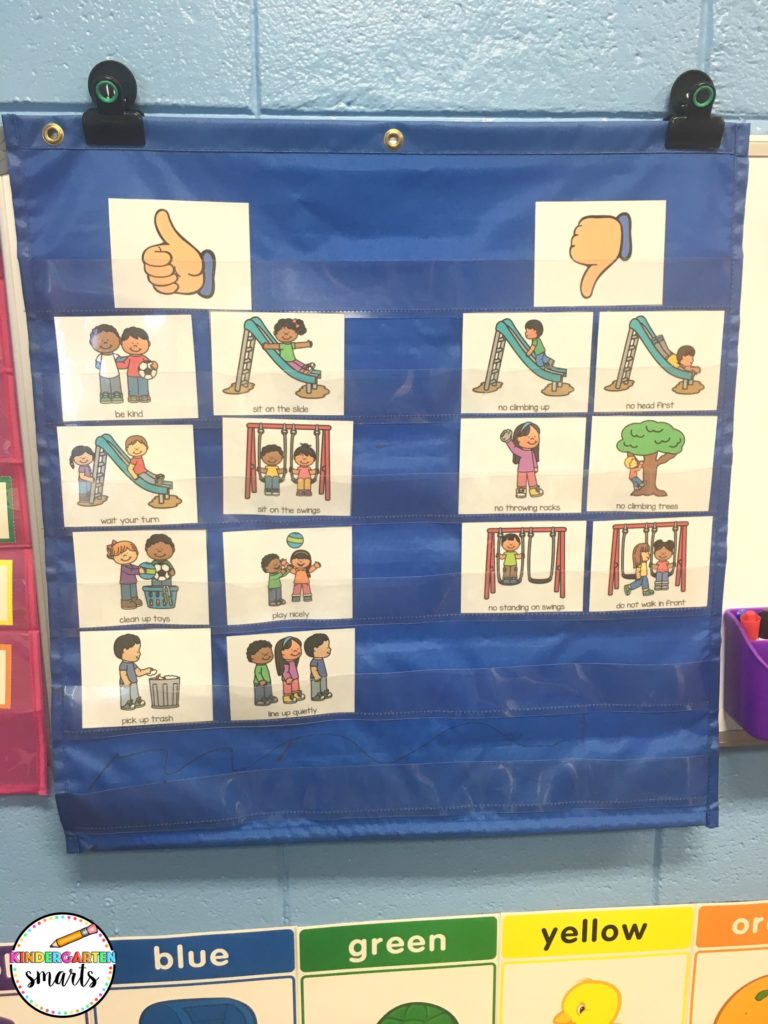 Here are the steps I take to introduce these flashcards:
We all sit on the floor and I have a blank pocket chart in front of them. I talk about good choices and place the thumbs up card on one side and then poor choices and put the thumbs down card on the other.
I have my flashcards mixed up and as a class, we go over each card and talk about what we see. We decide if it is a "thumbs up" or a "thumbs down" and I place it on the pocket chart.
With each card, I pose questions on why this would be a good/poor choice. This way they truly understand the consequences of their actions.
Then I read aloud a book that talks about recess and/or playing on the playground. We talk about what we see in the pictures and what choices the kids are making. Here are a few books from Amazon that are great for reinforcing playground rules:
After this little playground lesson, we test out our new learned skills and head to recess! While we are at recess I like to test some of the rules. Here are some ways to do that:

Let them play and do a few line-up drills to see how fast they can stop playing and get in line quietly.
Let them play, blow the whistle, and practice putting away the playground equipment super fast (balls, bikes, etc)
Walk around and monitor good choices and complement them. "I like how you are waiting for a turn in line on the slide!"
Grab these Playground Rules cards for FREE here!
Aside from this lesson with the flashcards, I also like to reinforce playground rules in other ways too. It's so great when you can integrate your classroom rules and procedures into a lesson. I have these differentiated Recess Sight Word Books that are perfect for a read-aloud. After I read the book, I love to laminate it and place it in the classroom library for them to refer back to on their own.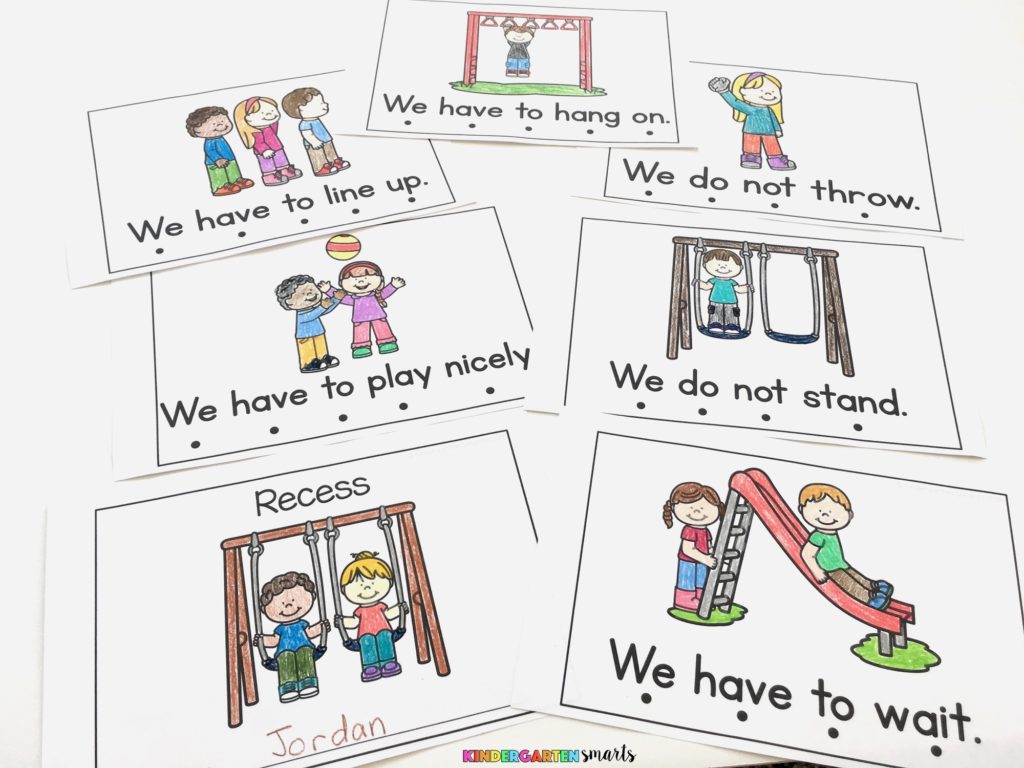 The Recess book comes differentiated with 3 different reading levels, so it's also perfect for guided reading groups. The first level is the easiest and has dots underneath each word to help track the words in the sentence. Each book progresses depending on your students reading level.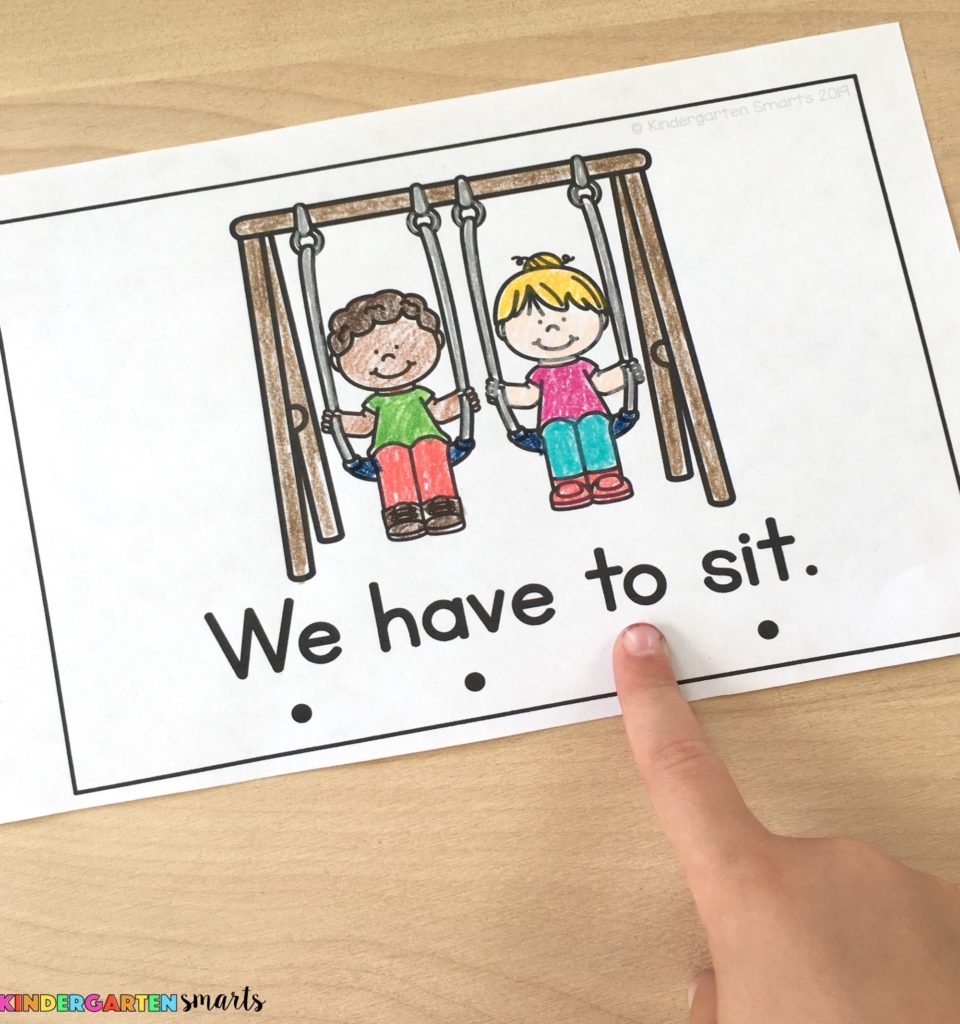 Click here to check out the Recess Sight Word Books!
Enjoy your time outside with your students (if you have recess duty!). Or know that your class is making great choices when you're not around. Either way, you're setting them up for success.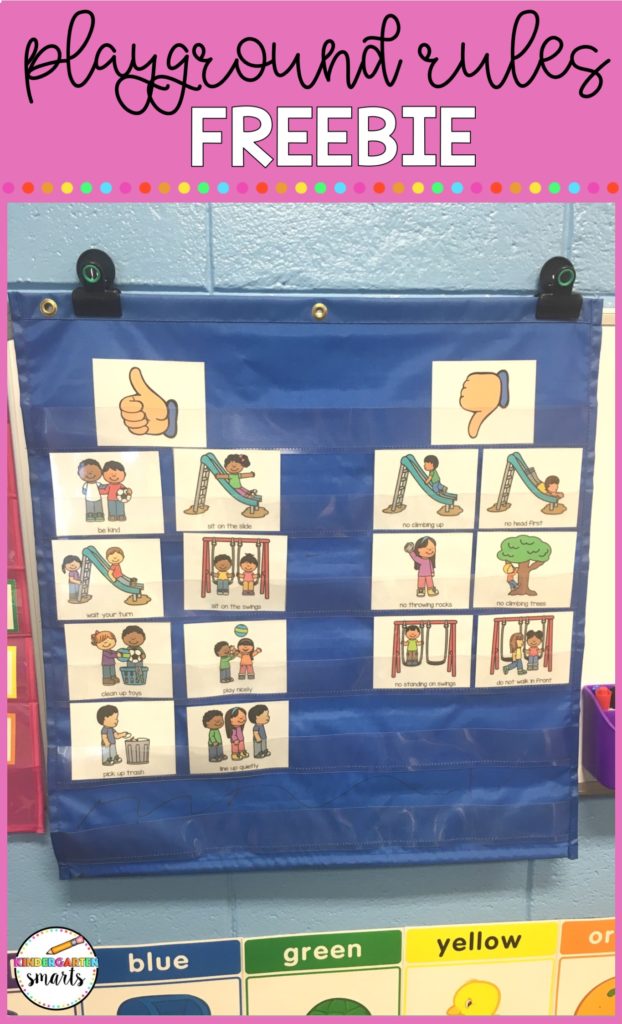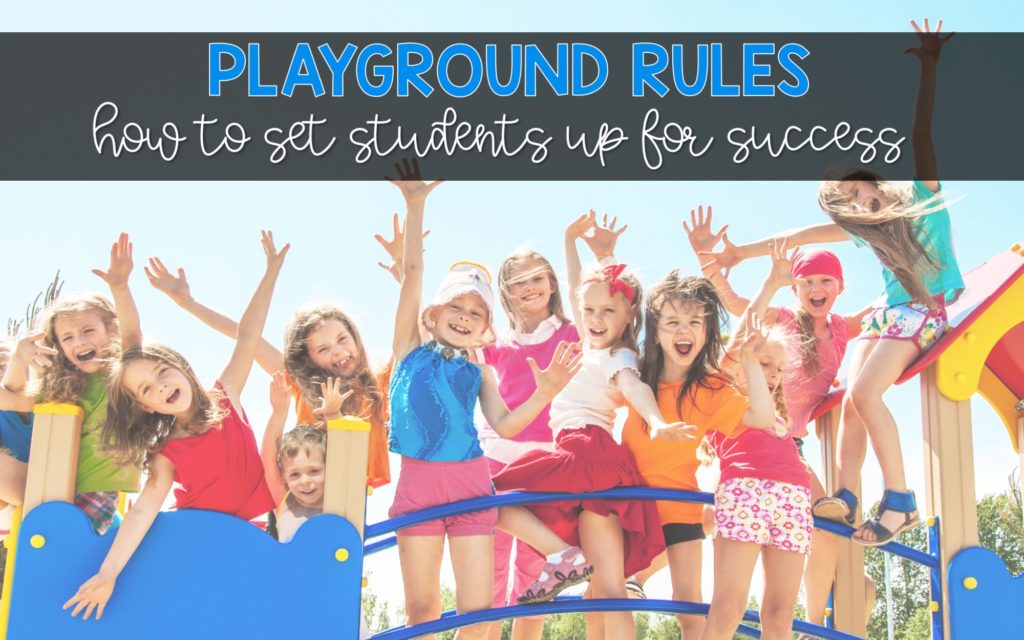 Join the newsletter
Sign up for exclusive freebies and teaching tips here!