Spring is here! What a great feeling, am I right?! Living in Minnesota makes for a LONG winter. So, I always get excited to shed the winter clutter and activities in the classroom and bring out the new spring centers.
I have created a list of some of my favorite spring centers, spring teaching tips, and freebies that I know you and your students will enjoy.
Tip 1:
Spring clean your classroom and put away everything that screams winter! I love to organize my centers in a file drawer that I picked up at Michaels. I put all of my centers in my drawers by month and call it good. then next year, I can quickly find those centers printed, laminated, prepped and read to go.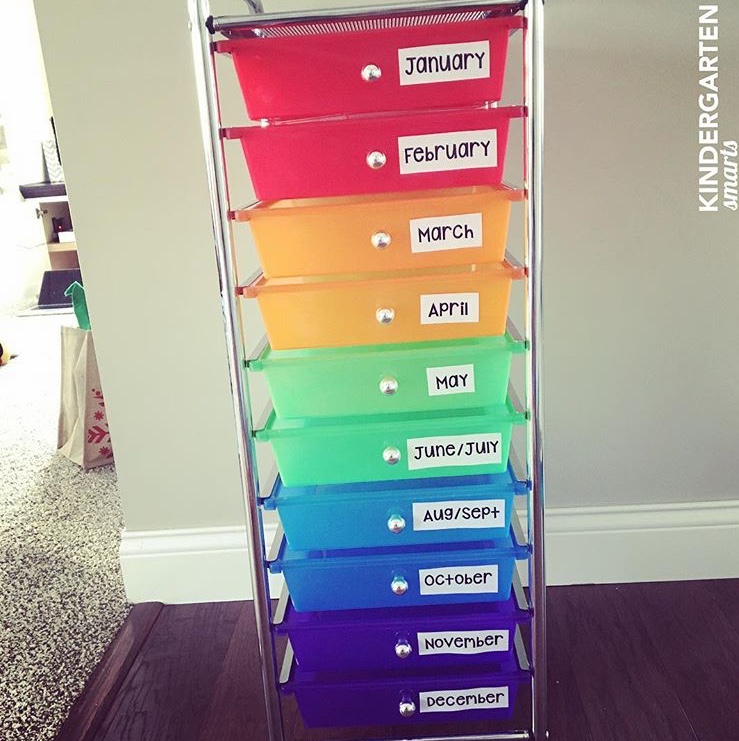 Tip 2:
Get some fun manipulatives! I love to grab those little erasers from the Target dollar spot (Bullseye's Playground). They come in a bag for just $1.00. I use them as counters in math or for sorting activities or segmenting words. For more tips on how to use these erasers in your classroom, click here!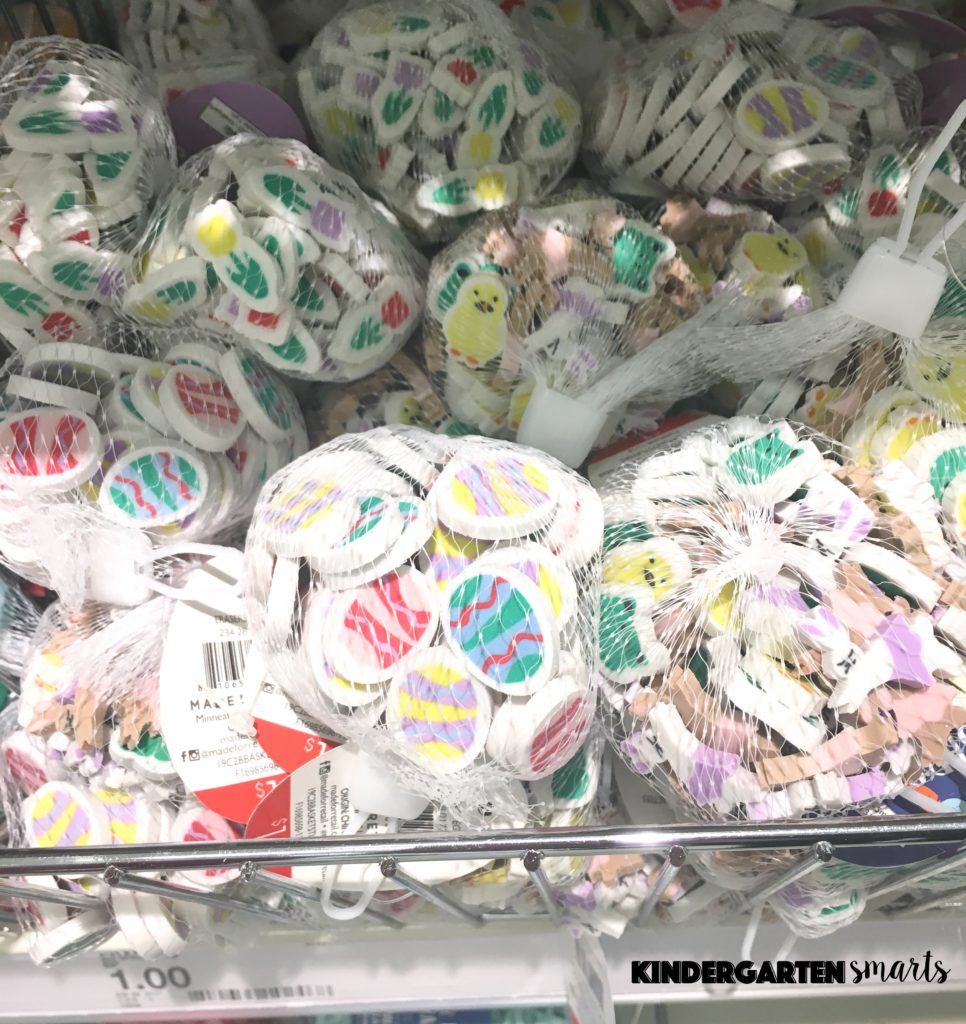 Tip 3:
Now it's time to start prepping all those amazing spring centers to use for the next few months! I have created a lot of easy to prep centers. Just like I did with my winter centers, I just pull them out of my handy dandy drawer from last year, and I'm ready to go!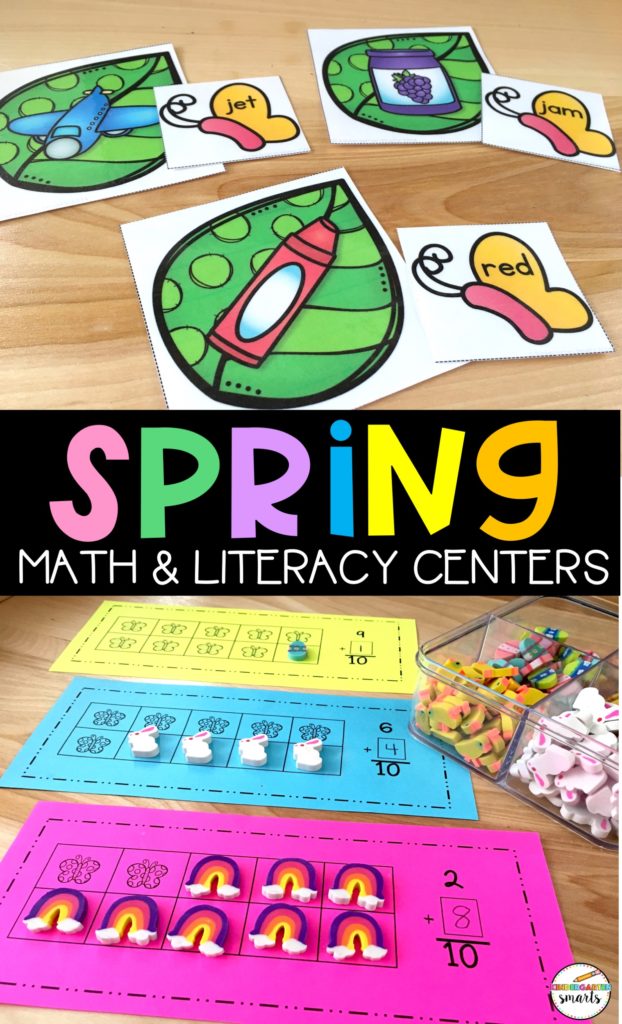 As you can see in the picture above, from my Spring Math and Literacy Centers, these math centers are bright and cheery. You can save on ink by using Astrobright paper. As always, I have those handy erasers from Target!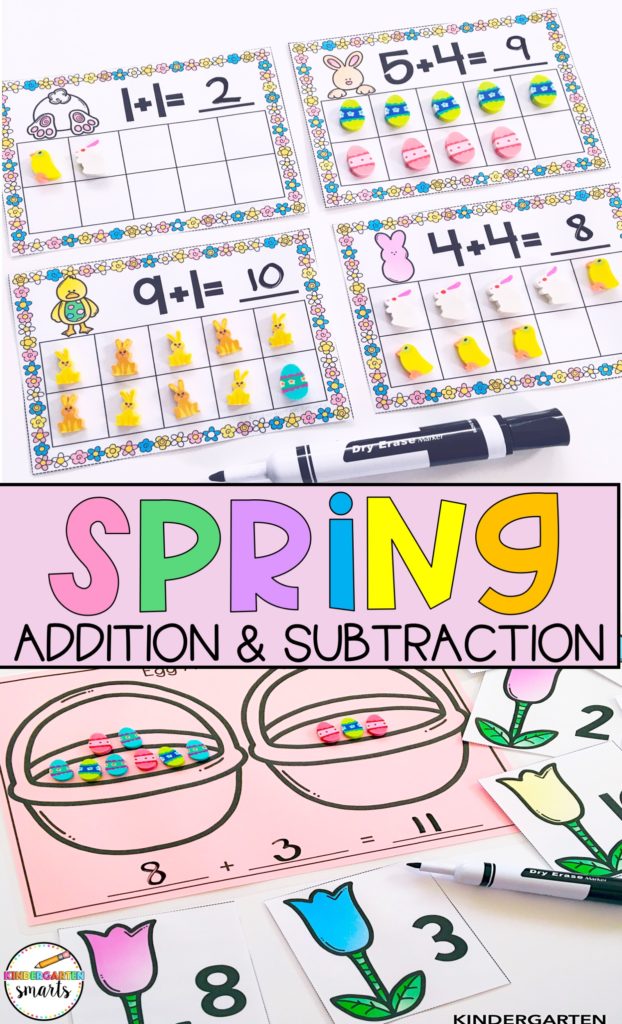 A lot of my spring centers you can write directly on the paper with a white board marker. Just make sure to laminate them so you can use these centers year after year! They also come with student recording sheets. Click on the spring button below to check out all of my engaging spring centers!

Tip 4:
Put a little spring in your small groups too! I love using these Spring Sight Word Books in my guided reading groups. They come differentiated at 3 different reading levels. Teachers love this feature because the pages look the same, but the content is slightly different depending on their level.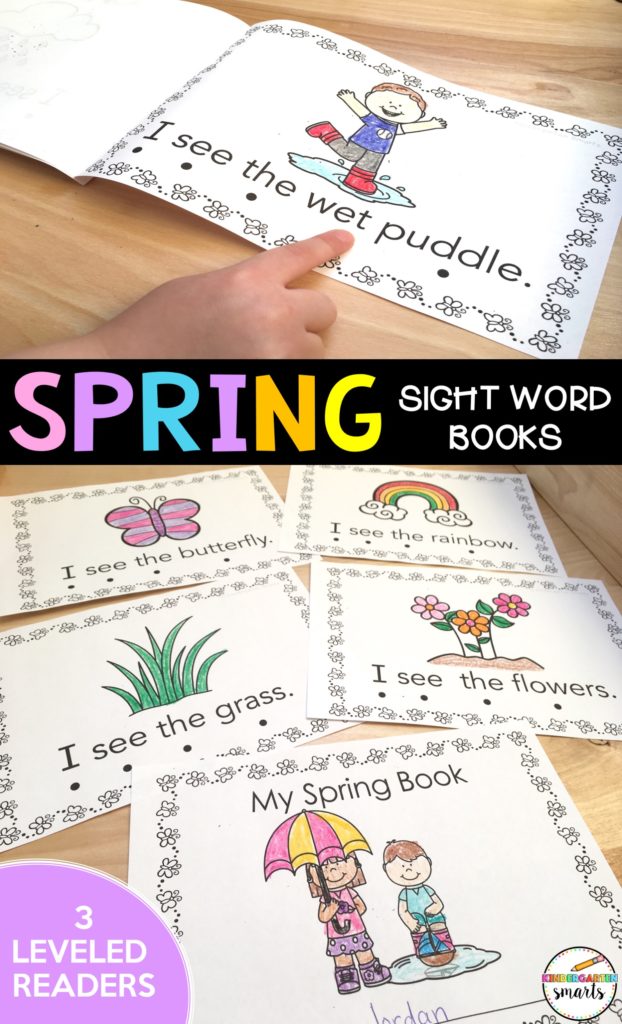 "This resource made planning my small reading group so easy. I also love how it had a page to prep the students for reading with phrases from the book using the sight words, and the dots under the words were very convenient for helping students track print when reading." -Amy P.
Click here to purchase!
Tip 5:
Assess their learning with some informal assessments. Here are some spring themed worksheets that you can grab for FREE! A great time to use these Spring Worksheets is for morning work, early finishers, or a quick warm up in a small group. This way you can collect the data and see if they have mastered the skill.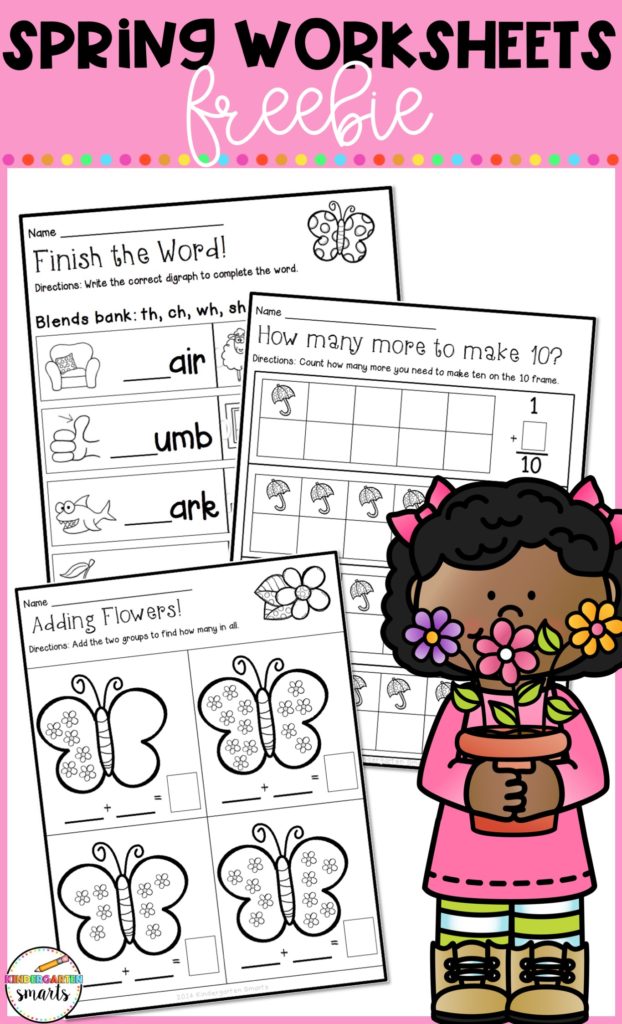 Click here to grab these for FREE!
Tip 6:
Have fun with spring! Teach units about the life cycle of a flower, frog, or butterfly. Take them on outdoor adventures looking for signs of spring, grow beans or grass in a cup, have a spring scavenger hunt. The options can be endless! Here is one more freebie to get you going for spring. This is a sequencing activity about the life cycle of a flower.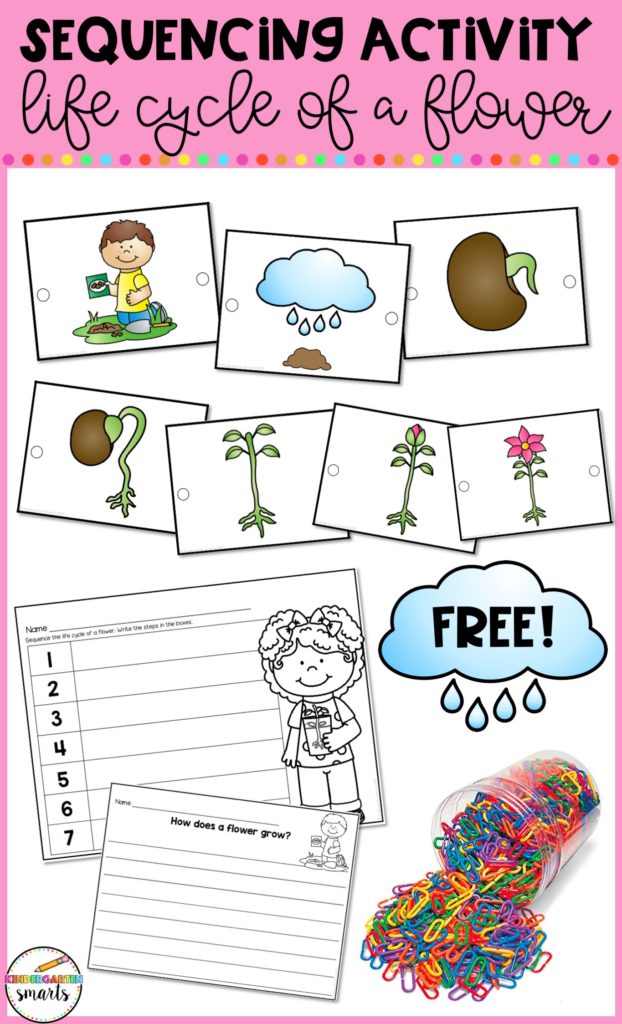 Thanks for stopping by! Enjoy these freebies, tips, and resources from Kindergarten Smarts. I hope you have a wonderful spring!! 🌷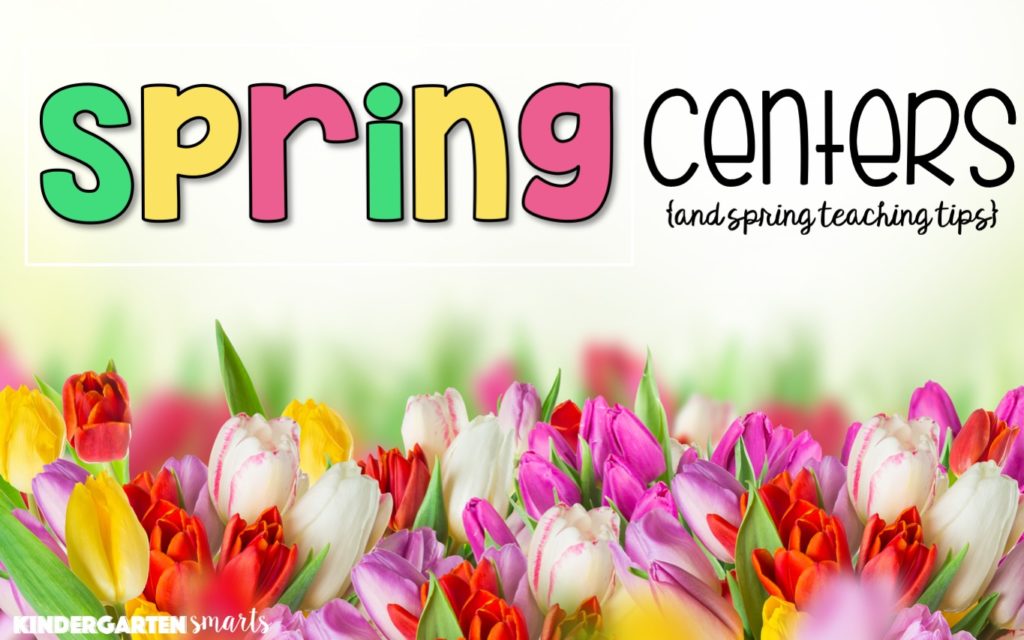 Join the newsletter
Sign up for exclusive freebies and teaching tips here!